'British American Tobacco bribed African officials' – whistleblower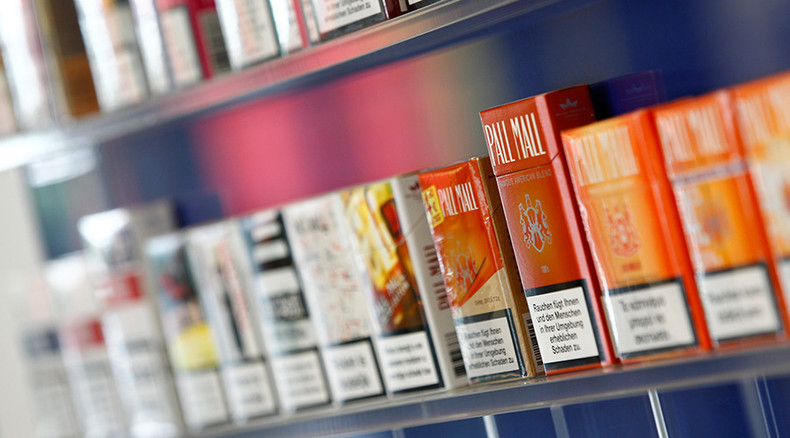 British American Tobacco (BAT) has been accused of paying bribes to government officials in East Africa in a bid to derail a global anti-smoking treaty supported by the United Nations.
The tobacco giant allegedly made illegal payments to two members and one former member of the World Health Organization's (WHO) Framework Convention on Tobacco Control (FCTC) – a UN-supported anti-smoking treaty, according to a BBC Panorama investigation.
A former BAT employee and whistleblower revealed the bribes when he shared hundreds of secret documents with the broadcaster.
BAT, which has its headquarters in London, denies the accusations and insists it does not tolerate corruption.
In the BBC program, former BAT worker-turned-whistleblower Paul Hopkins, who worked in Kenya for 13 years, claims he was told paying bribes was the cost of doing business in Africa.
"BAT is bribing people, and I'm facilitating it," he said. "The reality is, if ... they have to break the rules, they will break the rules."
One official from Burundi, Godefroid Kamwenubusa, and a representative from the Comoros Islands, Chaibou Bedja Abdou, were both paid US$3,000 (£2,000), according to the BBC report. Both men deny taking bribes.
Kamwenubusa, an official at Burundi's Ministry of Health, was allegedly bribed for supporting BAT in 2013 during negotiations on the convention concerning illicit tobacco products.
In an email, BAT lobbyist Julie Adell-Owino said the payment was for "the draft [tobacco control bill] that the minister has."
In another email obtained by Panorama, Kamwenubusa suggested he could "accommodate any amendments before the president signs." The Burundi official later emailed a copy of the draft bill to BAT.
According to the BBC, Kamwenubusa denied taking the bribe and said the emails were "not official." However, documents from BAT show the corporation itself regarded the payment as one of a series of "unlawful bribes."
Former Rwandan representative Bonaventure Nzeyimana was allegedly paid $20,000. He denies taking bribes from BAT.
WHO official Dr Vera Da Costa e Silva called on the government to investigate the bribery allegations.
"It is using bribery to profit at the cost of people's lives, simple as that," she said.
"BAT should be investigated by the government and should be punished accordingly."
Under the UK Bribery Act, British companies can be prosecuted for bribery anywhere in the world if they fail to take steps to prevent it.
Jeremy Carver, an expert on bribery and money laundering from Transparency International UK, said the revelations would open the company to scrutiny all over the world.
"It will set inquires in train about their operations globally, so that suddenly everything they're doing all over the world is now being scrutinized and not just by prosecutors in this country but in the United States and anywhere they are operating," he said.
BAT strongly denied the bribery allegations made in the BBC program.
"We will not tolerate corruption in our business, no matter where it takes place," the company said.
"We are disappointed that the BBC should decide to broadcast allegations made by former employees with a clear vendetta against us, whose employment was terminated in acrimonious circumstances and who present a completely false picture of the way BAT does business.
"We have made it clear to the BBC that their sources are unreliable and that we categorically deny the suggestion that this is how BAT operates around the world," it added.
Cancer Research UK is calling on the government to launch an urgent inquiry into whether criminal offences have been committed.
"We are appalled by the allegations presented in this program," the charity's chief executive Harpal Kumar said.
"For any company to pay for access to government and officials to influence legislation is bad enough. But if that company is doing it so that it can more easily sell deadly products, it's outrageous," he added.