Armed 'pandas' rob UK newsagents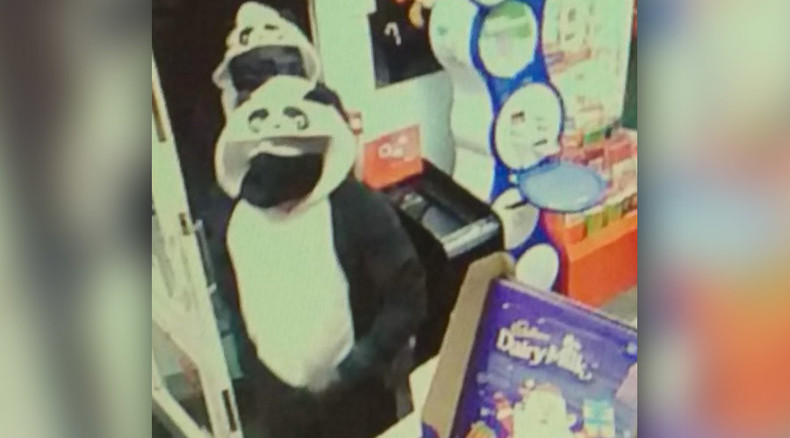 A UK shop clerk working the Sunday night shift received quite a surprise when she was held up by a pair of "pandas".
Lincolnshire police seek two human males who robbed a newsagent shop around 7:30pm while dressed in panda pajamas. They reportedly threatened the cashier with what appeared to be a gun.
"Two male offenders dressed in panda 'onesies' entered the shop with what appeared to be a handgun and forced a female member of staff to remove cash from the safe," Lincolnshire police said in a statement. "They then left the scene on foot. The member of staff was unhurt, but shaken by the incident."
Police are now appealing for anyone who may have seen two pandas roaming the streets - or found discarded onesies in their rubbish bins.
"We are keen to trace these items of clothing," said PCSO Sally Hewitt of the Rural Neighbourhood Policing Team.
It's not known how much money was taken during the incident.
Lincolnshire is just east of Sherwood Forest, home of England's most famous "armed" bandit Robin Hood. While he didn't have the luxury of picking up a panda onesie in Primark, his famous green felt outfit was thought to be made in Lincoln.