'Tatler Tory' scandal: Cameron urged to sack 'close friend' Lord Feldman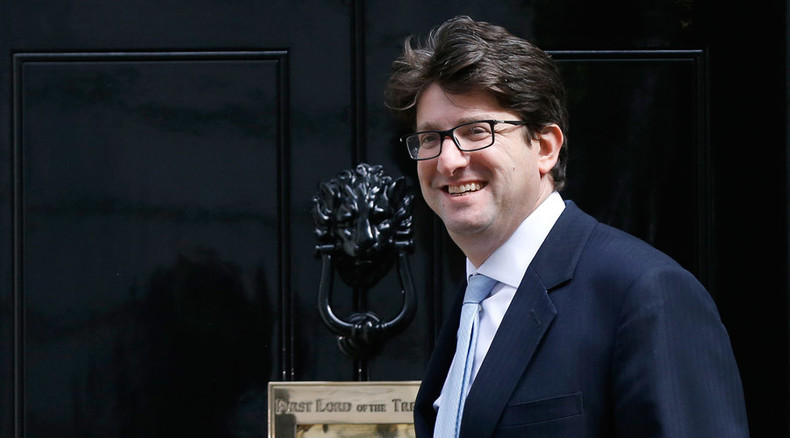 Prime Minister David Cameron is under mounting pressure to sack his close friend and party chairman Lord Feldman over a deepening bullying scandal engulfing the Conservative Party's youth wing.
The 49-year-old barrister, handpicked by the PM to chair the party, has been accused of "poorly handling" an investigation into election aide Mark Clarke, who allegedly bullied Tory activist Elliot Johnson before he committed suicide.
The activist made a formal complaint about Clarke in August. In a note he left before his death in September, Johnson claimed Clarke was bullying him. The accusations were made during Feldman's tenure.
On September 15, Johnson was found dead on a railway line in Bedfordshire.
The Chairman is to be grilled by party officials investigating the scandal. The Tories have confirmed Feldman will be interviewed as a witness.
Johnson's father, Ray, has called for Cameron to "clean up" the Conservative Party and "sacrifice" his long time college friend and tennis partner Feldman.
"There are other people involved in this scandal and we'll take one pin down at a time if need be. He [Cameron] must now come forward and sacrifice his friend Lord Feldman and make sure Conservative HQ is cleaned up," he told the Telegraph.
In an interview with Sky News, he added that Feldman "must take responsibility" over his son's death.
"My son was bullied and eventually died during Lord Feldman's tenure. He has to take responsibility for it. Nobody else!"
He accused the party of "trying to cover things up" and called for an independent inquiry into his son's death.
"The more they try to cover things up the more detail that comes out, and the scandal is getting bigger and bigger," he told the broadcaster.
"We want a full independent inquiry, and when I say independent I mean independent – not to be conducted behind closed doors ... not to be conducted by Conservative Party officials," he added.
Law firm Clifford Change is preparing a report on the issues raised and assessing whether complaints were handled properly. It will also identify "any individuals who are at fault."
Tory party officials are hoping the firm's involvement will placate Johnson's father. In a statement, the party said it is "absolutely determined" to find the truth.
However, it appears Downing Street is supporting Feldman, as Cameron said he has "full confidence" in the peer. One senior Tory refused to rule out Feldman being sacked, according to the Express.
The scandal forced International Development Minister Grant Shapps to quit on Saturday after it emerged he failed to act on allegations of bullying.
He appointed Clarke to direct RoadTrip 2015, a Conservative Party general election campaign for young activists.
In his resignation letter, Shapps said: "Over the past few weeks – as individual allegations have come to light – I have come to the conclusion that the buck should stop with me."
Nick Hurd, MP for Ruislip, Northwood and Pinner, is to replace Shapps.
Commenting on the controversy, UKIP leader Nigel Farage said there is "no doubt" that Clarke had "way too much power."
In recent weeks, further complaints have emerged about Clarke's alleged behavior, including accusations of plotting blackmail against a whistle-blower.
At least 20 women have complained to the Conservative Central Office about Clarke, according to the Mail Online.
He allegedly used the motto 'Isolate, Inebriate, Penetrate' to sleep with at least six female colleagues.
Earlier this month, a female Tory aide to Prime Minister David Cameron's 'anti-porn' adviser was forced to quit her role after it emerged she had sex with Clarke on a pub pool table.
Clarke, who failed to unseat Labour's Sadiq Khan from his Tooting constituency in 2010, denies all allegations.