Doubts raised over Cameron's 'magical' 70,000-strong anti-ISIS force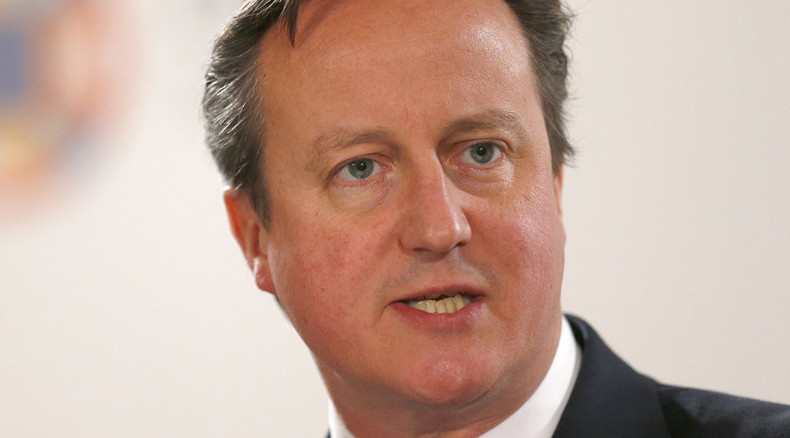 Fresh doubts have emerged over the existence of a 70,000-strong force of moderate Syrian rebels that Prime Minister David Cameron last week claimed could turn the tide against Islamic State (IS, formerly ISIS/ISIL) in the West's favor.
Defence Secretary Michael Fallon, who advocates extending UK airstrikes from Iraq into Syria, was quoted in the Times on Monday apparently admitting the force is not "a new model army, all perfectly drilled and organized."
Read more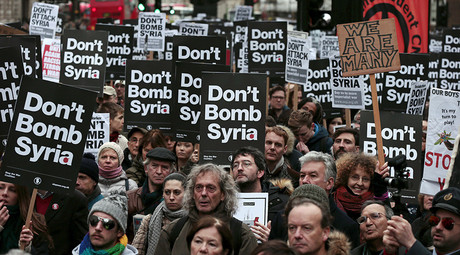 Laying out his plans to combat the violent jihadist group in Syria and Iraq in the House of Commons last Thursday, Cameron said the assembly of 70,000 moderate fighters is a central strand of his strategy to defeat IS.
The Times also cast light on Cameron's broader assessment of the Middle East crisis. In a private meeting on IS, Cameron reportedly said he wants to "kill the b*****ds," raged about British IS executioner Jihadi John "appearing on my television cutting the heads off my own citizens," and said he was "not having it."
Cameron's allies and opponents have questioned the disposition, capabilities and even the existence of the supposed 70,000-strong army.
Following Cameron's statement, Defence Select Committee Chairman Julian Lewis MP said he was "extremely surprised" by the PM's declaration that there are "70,000 Syrian opposition fighters on the ground who do not belong to extremist groups."
Lewis further told Sky News the figure appeared "magical."
Saturday saw mass protests against extending airstrikes to Syria in towns and cities across the UK.
"Don't Bomb Syria" banners and placards were held by thousands of protesters who took to the streets of London in a Downing Street rally organized by the Stop the War coalition.