Shattered windscreen forces US plane to make emergency landing in London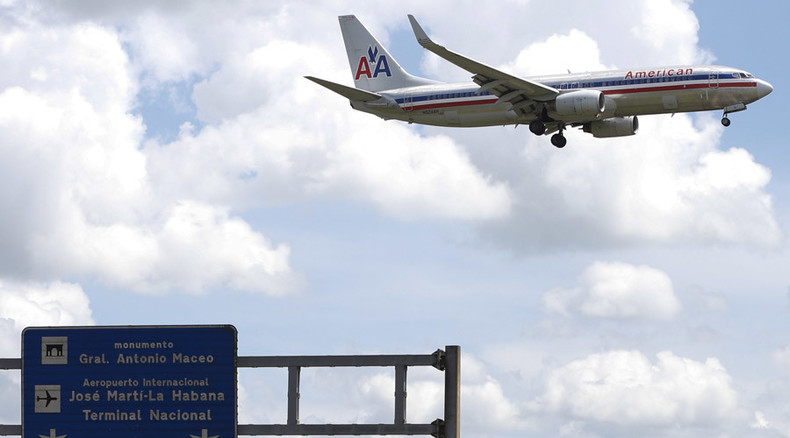 An American Airlines Boeing 767 bound for New York had to make an emergency landing at Heathrow Airport in London. The plane suffered from a shattered windscreen after taking off from Milan.
The Boeing 767-300 had 183 passengers on board and 12 crewmembers. The aircraft encountered difficulties soon after taking off from Milan's Malpensa Airport - a cracked windscreen in the cockpit made continuing the journey impossible.
Passengers were put on alternative flights to New York.
It's unclear what caused the windscreen to crack. Plane windshields are designed to withstand pressure of up to 400 knots, such as when striking a bird.
In August, a Delta Air Lines jet was caught up in severe hail during a flight from Boston to Salt Lake City, and was forced to make an emergency landing in Denver. The aircraft managed to make a safe landing, and it wasn't until later that the passengers realized just how much damage the storm had caused.
The plane's nose cone had been torn apart, while the windshield in the pilots' cabin had been cracked by the hail. The hail also wrecked the plane's navigation system.