'BBC sh*tting itself over license fee, must fight back' – Jonathon Pie (VIDEO)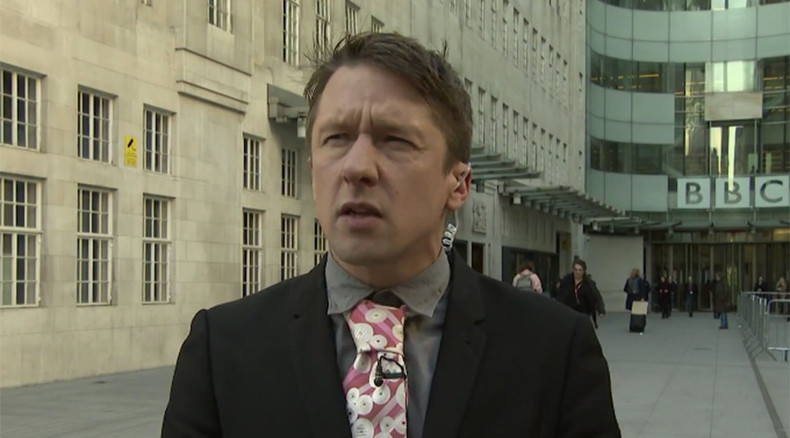 The BBC is sh*tting itself over Rupert Murdoch's media empire and the Conservative Party scrapping the license fee and so it had better start fighting back soon, according to comic and commentator Jonathan Pie.
In his latest episode, YouTube star Pie shreds the tribulations of modern media, urging the BBC to stop running scared of media mogul Murdoch and the austerity addicted Conservatives.
Standing outside the BBC's London HQ, Pie says a fight back against rampant austerity is essential, otherwise all that will remain of Britain in 10 years is the military and the government.
"Because they are sh*tting themselves, aren't they?" he says of the BBC. "They are running scared. Because everybody hates them, the Murdochs hate them, the government hates them and you know the government doesn't lie about hating them. They are Conservatives."
He also takes a swipe at the channel's flagship One Show, calling it a dream job involving simply sitting on a sofa "talking utter sh*t."