London's 'understaffed' ambulance service left 'unprepared' for Paris-style attack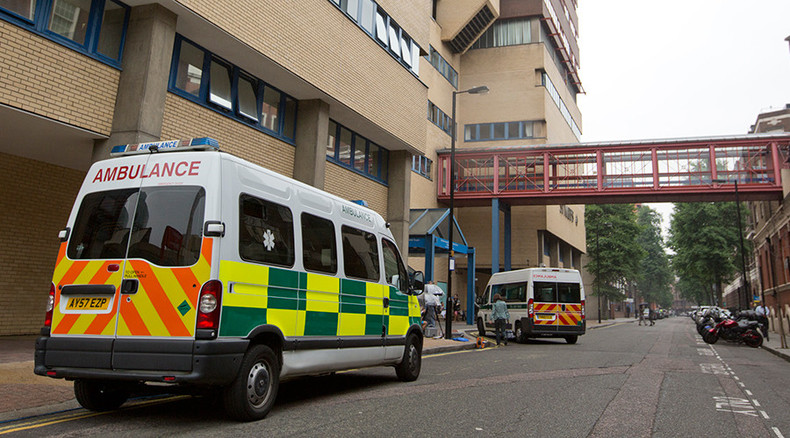 London Ambulance Service (LAS) has been performing "poorly" and health experts have questioned whether the capital's emergency response is prepared for a Paris-style terror attack, it has emerged.
The trust responsible for responding to major emergencies across Greater London has been placed on special measures after inspectors found "serious concerns" about the way it may respond to terrorism.
A Care Quality Commission (CQC) inspection carried out in June found that LAS's Hazardous Area Response Team is understaffed. The department responds to major incidents, such as people trapped in collapsed buildings.
Inspectors also found several members of staff had not received emergency training since rehearsals for the 2012 Olympics.
In a report, CQC said: "The service had a high number of frontline vacancies. All the ambulance crew members said there were not enough appropriately trained staff to ensure that patients were consistently safe and received the right level of care."
"Serious concerns were also identified about how the trust had been fulfilling its responsibilities to deliver a Hazardous Area Response Team (HART) service because of insufficient paramedics," it added.
Trade union UNISON said it had predicted that understaffing and lack of funding would drive London's ambulance service into a crisis.
"UNISON has been warning for over a year that the chronic problem of underfunding, lack of staff and the knock-on effect placed on those who remain would lead to a crisis in London ambulance," General Secretary Dave Prentis told the Telegraph.
Research published by the Labour Party in January found that one in 10 paramedic posts were empty and LAS had nearly 360 open vacancies.
Labour's Andy Burnham, then shadow health secretary, told ITV News that services across the country are underperforming due to staff shortages.
Labour London Assembly health spokesperson Dr Onkar Sahota AM told the Telegraph: "At a time when our capital's resilience could be tested by anything from a deadly virus outbreak to a major terrorist incident, we need to know our ambulance service is equipped and ready to respond."
In response to CQC's findings, LAS apologized for poor services and said it is understaffed because of the cost of living in London.
"We would like to apologize to Londoners and say how sorry we are that we haven't come up to the standards they should expect of us and we are working really hard to address those issues," the trust's chief executive Dr Fionna Moor told the BBC.
Since the inspection, LAS has managed to recruit 167 new members of staff and put 200 in training.
In a statement, England's Chief Inspector of Hospitals Professor Sir Mike Richards said: "The trust has been performing poorly on response times since March 2014.
"This is a very serious problem, which the trust clearly isn't able to address alone, and which needs action to put right."