Rocket debris from Elon Musk's SpaceX found off UK coast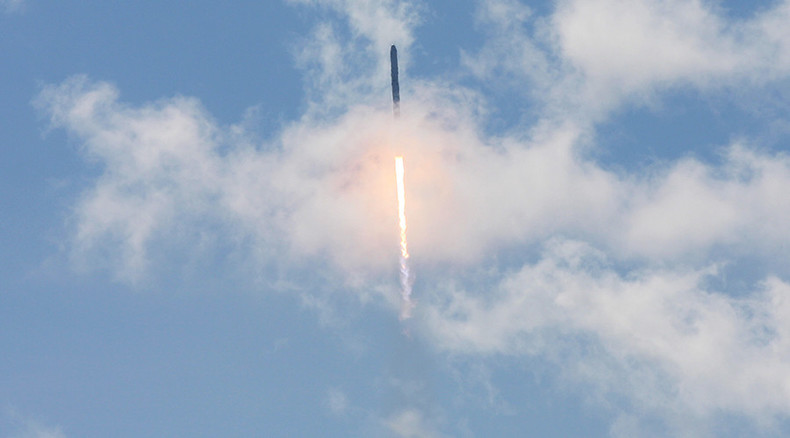 Debris from US entrepreneur Elon Musk's space rocket, which blew up minutes after liftoff in June from Cape Canaveral, Florida, has been discovered washed up on the Isles of Scilly off the south west coast of Britain.
Wreckage from the SpaceX Falcon-9 was apparently found by coastguards patrolling between the islands of Bryher and Tresco, 60 miles from Land's End in Cornwall.
A large section of alloy about 10 meters by 4 meters was spotted floating in the sea and was recovered with the help of a local boatman. It is currently being held under guard on a beach at Tresco.
The Falcon-9 blew up on June 28, 2015, during a cargo resupply mission for the International Space Station.
The company conducted an internal investigation into the explosion, which took place two minutes and 19 seconds after launch – about 27 miles into ascent.
SpaceX found the accident was caused by the failure of a metal strut which leaked helium from a pressurized containment bottle.
Cornwall Coastguard Commander Martin Leslie said he was grateful to the local community for helping in the rocket's retrieval.
"The markings show an American flag. It looks like it's an American rocket and seems most likely to be the unmanned SpaceX Falcon-9 which blew up shortly after take-off from Cape Canaveral in June.
"We're grateful for all those who helped in its recovery – it was a great example of the community working together," he added.