Syria statement: Pros & cons of Britain launching airstrikes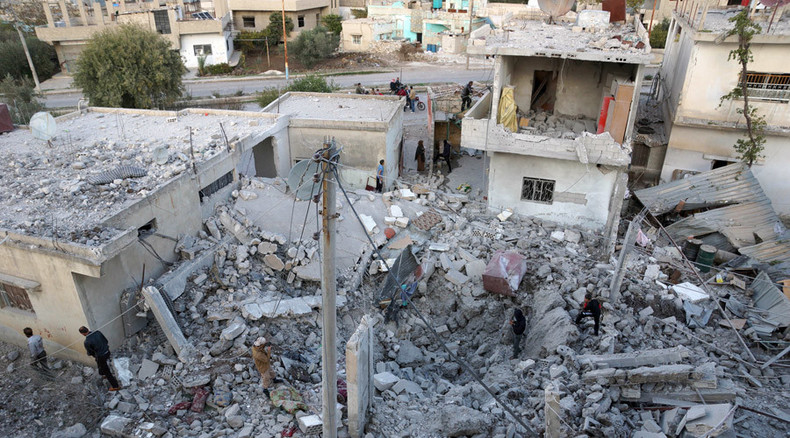 British MPs have been asked by Prime Minister David Cameron to consider voting to extend airstrikes against Islamic State (IS, formerly ISIS/ISIL) from Iraq into Syria. RT examines the arguments for and against airstrikes.
The PM published his arguments in favour of war on Thursday morning in response to a Foreign Affairs Committee (FAC) report, which raised questions that must be addressed before the UK takes military action.
After having grilled Cameron for more than two hours, MPs will now consider the debates surrounding airstrikes. A vote is to be called at a later, unspecified date.
RT sets out the arguments for and against extending British airstrikes against IS into Syria.
For: IS a threat to Britain
Cameron told MPs that British authorities have prevented seven terrorist attacks in the UK by groups either directed by or inspired by IS. The PM claims launching airstrikes against IS will make Britain safer because it will neutralize the threat posed by the group.
Against: Airstrikes will make UK a target
Middle East expert Dr Andreas Krieg has said airstrikes make countries more vulnerable to IS, as the militant group seeks to 'punish' them as they have done in France. According to journalist Patrick Cockburn, IS views the attacks on Paris as "a great success."
For: A credible strategy exists
The PM told MPs "there is a credible military strategy to defeat ISIL in Syria as well as Iraq." Cameron argued that airstrikes will weaken IS and stop its advance, giving space to "moderate" fighters to move in and seize the territory.
Against: Syria is in stalemate
Critics argue if there was a credible strategy for defeating IS, the war would have been won by now. In the US, Lieutenant General Robert Neller described the war in Syria as a "stalemate," and General John Allen – who was in charge of the American campaign against IS – quit his job after only a year.
For: Moderate forces will act as ground troops
Cameron told parliament there are 70,000 moderate fighters in Syria who will battle IS on the ground, seizing territory opened up by coalition bombing. The PM ruled out the use of British ground troops in the campaign.
Against: There are not enough moderate forces
Several MPs questioned Cameron's 70,000 figure, with the Chair of the Defence Select Committee Julian Lewis MP describing it as a "magical" number in an interview with Sky News. While rebel leaders claim to have 70,000 troops, many of these exist in competing factions. Critics point out that several rebel groups on the ground are currently caught up fighting Syrian President Bashar Assad around Damascus, not IS.
For: Few civilians will die from 'precision' airstrikes
The PM said Britain uses "some of the most accurate weapons known to man" that will minimize civilian casualties from airstrikes.
Against: Civilian casualties are inevitable
Advocacy group Action on Armed Violence (AOAV) said airstrikes have caused 3,165 civilian deaths and injuries in the year up to August. The US admitted for the first time last Friday that an airstrike in Iraq and Syria caused civilian casualties, killing at least four civilians, including a child.
For: Airstrikes in Syria are legal
Cameron argued military intervention will be legal because UN Security Council Resolution 2249 calls on member states to take "all necessary measures" to "eradicate the safe haven" IS has established in Syria and Iraq.
Against: Airstrikes not allowed by international law
Critics argue that UN Security Council Resolution 2249 does not invoke Chapter 7, which specifically allows military action. The Stop the War coalition said without Chapter 7 status, Cameron falls back on the self-defense argument, which in inapplicable as it only applies to "foreign state invasion" not terrorist attacks.