4 jailed for running tower block cannabis farm worth £13m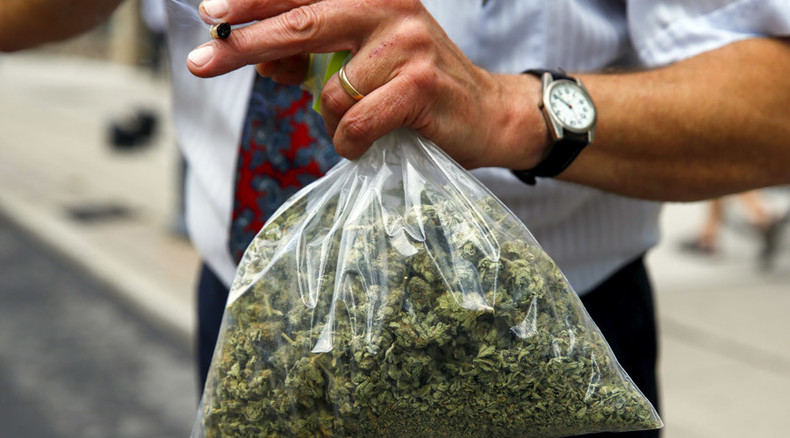 Four drug dealers who ran the biggest cannabis farm in Merseyside, Liverpool, have been jailed for a total of 13 years.
Nearly two thousand cannabis plants were seized after police raided flats on the fifth, sixth and 12th floors of Liverpool's Candia Towers on June 10.
Le Ban Nam, 50, Thanh Duc Dong, 50, Doan Xuan Quynh, 40, and Van Ntuyen, 36, were arrested after detectives found them hiding among the plants.
The suspects appeared in Liverpool Crown Court on Thursday and pleaded guilty to cultivating the drug. They were each sentenced to three years and four months in prison.
The cannabis farm, which operated across three floors, was first discovered after a passing neighborhood police officer noticed a strong smell of cannabis.
After notifying his colleagues, police broke down the doors of several flats in the block and found weed plants growing in living areas, bathrooms and bedrooms.
On Thursday, Judge Andrew Hatton told the court the operation was "cannabis production on an industrial scale."
Speaking after sentencing, Chief Inspector Matt Boyle said the criminals ran "one of the biggest cannabis farms ever discovered in Merseyside."
"This was an elaborate cannabis farm spread across eight separate flats with almost every room full of cannabis farms. There was in excess of 2,000 plants in total making it one of the biggest cannabis farms ever discovered here in Merseyside," he told the Liverpool Echo.
"It also goes to show how a suspicious smell can lead to the discovery of major criminal activity and I would urge the public to help us track down more of these farms by spotting the signs of cannabis farms.
"It is therefore in everyone's interests to help the police rid communities of cannabis farms by sharing suspicions and information with us."
More than 500 cannabis farms were discovered in police raids across Merseyside last year, according to data published in September.
Last month, a 49-year-old man in Netherton, Liverpool, was arrested after police discovered a cannabis farm worth £1.6 million in a disused building.