Poor families 'still hit hardest' by austerity despite tax credits U-turn – think tank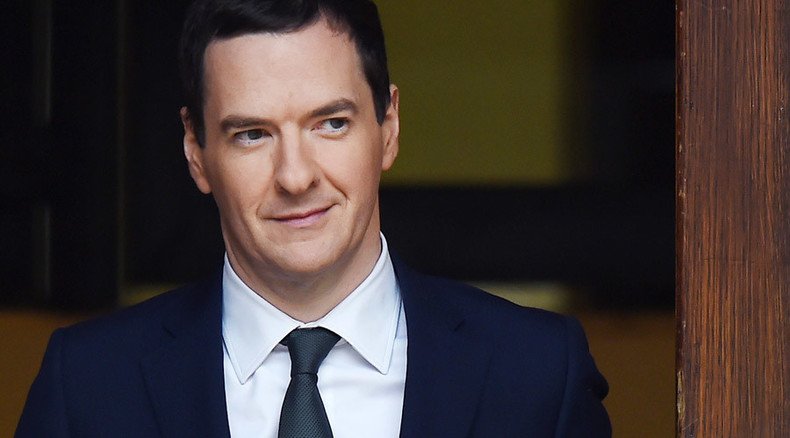 Poor families in work will still be among those hardest hit by austerity measures implemented by Chancellor George Osborne, a think tank has warned. The effects of austerity will still be felt despite the U-turn on tax credit cuts announced on Wednesday.
According to analysis from the Resolution Foundation – a think tank aimed at improving living standards – working households who will claim the new universal credit benefit will lose on average £1,000 (US$1,500) in 2020, or £1,300 if the household has children.
The organization also found the average loss for families in the lowest half of income distribution is £650, whereas in the top half there is no average loss at all.
On Wednesday Osborne announced he is scrapping plans for £4.4 billion cuts to tax credits, saying the benefit was being phased out to make way for universal credit.
But Resolution Foundation Director Torsten Bell said the changes risk undermining the new benefit system and could still leave families worse off.
"The focus in recent months and on the day of the Autumn Statement was rightly on the immediate impact on family budgets of tax credit changes next April," he said.
"That reinforces how welcome the chancellor's decision to reverse those changes is. It will have reassured millions of working families that were set to be significantly worse off next April."
He said other cuts are still being made to welfare and that these will affect poorer working families across the country.
"New Resolution Foundation analysis shows that these cuts fall overwhelmingly on poor working families," he said.
"The most damaging changes are to universal credit, the government's flagship welfare program which is at serious risk of being undermined.
On Thursday Osborne defended his U-turn after critics said he had bowed to pressure from rebellious Tory MPs and the House of Lords.
He told the BBC he was "able to help" because the economy was performing better than expected and denied he was being manipulated by pressure from the Labour opposition.
Osborne said, "people raised concerns, and I listened to them," and that he would continue to cut welfare spending by £12 billion by 2020.
He emphasized that despite the scrapped tax credit cuts, the spending review does not represent "an end to difficult decisions."
It was revealed on Thursday that each Briton would pay an average of £25 more per year in council tax after changes announced in the spending review.
Osborne confirmed each household would see, on average, an increase of £100 in council tax bills over the next four years.
You can share this story on social media: