Hunt submits to strike talks with junior doctors, accused of 'political game-playing'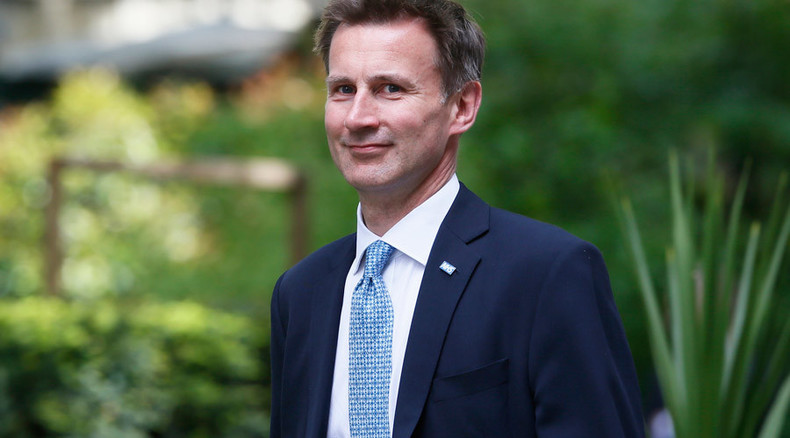 Health Secretary Jeremy Hunt has agreed to talks in a bid to stop 45,000 junior doctors from taking strike action next week against the government's "unfair" changes to their contract hours.
Negotiations to halt strike action and settle the dispute between the health secretary and junior doctors will begin on Thursday.
Last weekend, Hunt said he would not agree to talks with the Advisory, Conciliation and Arbitration Service (ACAS) unless the British Medical Association (BMA) officials came back to the negotiating table first.
'Any talks are better than strikes'
However, on Wednesday, just six days before the walkout, Hunt made a U-turn in a letter to the BMA and said "any talks are better than strikes."
"Whilst I believe the right thing to do is return to the negotiating table directly, it is clear that any talks are better than strikes, so in the first instance I am very happy for my officials and NHS Employers to commence those talks using Acas conciliation services," he said in a letter to BMA's chairman Dr. Mark Porter.
"We are pleased that the parties involved in the junior doctors' dispute have agreed to try Acas conciliation talks," a spokesman for Acas said.
If talks fail, the walkout will begin on Tuesday. Only emergency care will be provided for 24 hours from 8am on December 1, followed by full walkouts from 8am to 5pm on December 8 and 16.
The strike could force hospitals to close outpatient clinics and cancel non-urgent operations.
'Strikes will go ahead unless Hunt scraps contract'
BMA said strikes will go ahead unless Hunt scraps plans to introduce the controversial contracts that would force junior doctors to work longer hours and take a 30 percent pay cut.
"It is encouraging that Jeremy Hunt has made a significant shift in accepting the BMA's offer of conciliatory talks through Acas, finally recognizing that trust has broken down between junior doctors and the government," Porter said in a statement.
He said the BMA is determined to reach a "collaborative agreement" for the benefit of patients and the National Health Service (NHS).
Porter also accused Hunt of "political game-playing" for taking so long to agree to negotiations.
"Importantly, Jeremy Hunt must finally remove his threat of imposition in order to defer Tuesday's industrial action," he added.
In a recent BMA ballot, 98 percent of junior doctors voted in favor of strikes, with 2 percent against.
More than 37,000 doctors were balloted and 76 percent took part in the vote.
'Junior doctor contracts will exploit workers'
Speaking to RT, junior doctor Paul Teed, 36, who works with an NHS Trust in southwest England, said the contracts "will exploit workers" and put patients' lives at risk.
"If you do not have proper hours/week safeguards you cannot protect doctors, thus you are not protecting patient care and safety – you are increasing risk to patient safety.
"We are being treated like dirt by Jeremy Hunt, who I might remind that no doctor has confidence in."
The new contract is set to be imposed from next summer.