McDonnell's Mao Zedong joke baffles Chinese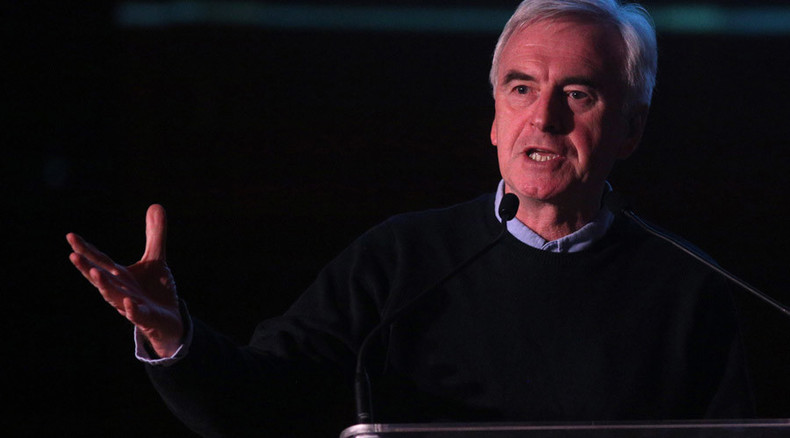 Shadow Chancellor John McDonnell's joke referencing Chinese communist leader Mao Zedong in the House of Commons on Wednesday has left Chinese onlookers perplexed and baffled.
During the Autumn Statement on Wednesday, McDonnell produced a copy of Mao's little red book and proceeded to read a section to Chancellor George Osborne, before tossing the work across the table.
McDonnell said he used the stunt to highlight Osborne's newfound relationship with the Chinese.
"To assist Comrade Osborne about dealing with his new found comrades, I have brought him along Mao's Little Red Book," he said in the Commons.
"I thought it would come in handy for you in your new relationship."
The incident sent the Conservative front benches into rapturous laughter. But in China, where the incident made national news, the reaction was mixed.
"Mao Zedong's thoughts never fade away," wrote one user of Weibo, China's Twitter, the Guardian reports.
"Mao Zedong Thought is timeless!" another wrote
However, not all the responses were positive.
"Uh-oh! Mao's leftwing ideologies are rising up again!" wrote one user.
Chinese President Xi Jinping is viewed by dissidents in the country as a close follower of Mao.
Hu Jia, a political dissident explained the similarities between Mao and Jinping, claiming the little red book remains a useful guide to contemporary Chinese politics.
"We call Xi 'Mao Jinping' or 'Xi Zedong,'" Hu said.
"I don't know much about British politics. But as a Chinese person, I can tell you that Xi Jinping is a big Maoist, both in ideological terms and in how he tries to control Chinese society," he added.
"I'm not familiar with British culture. But I would say that if someone gets out the Little Red Book and uses it as a metaphor to say Britain is submitting itself to China, then I think that is interesting."
During Jinping's state visit to the UK, Osborne announced £30-billion worth of trade deals with China, including a significant agreement for the Chinese government to fund the expansion of Britain's nuclear energy program.
McDonnell said as well as trying to highlight the significance of the new relationship, he believed Mao's writings contained "an important lesson to people and society" and represented "the epitome of contemporary China's achievements."
He said he also wanted to "bring a bit of humor and flamboyance" to politics.