G4S awaits 'clarification' on Labour Party boycott over Israel contracts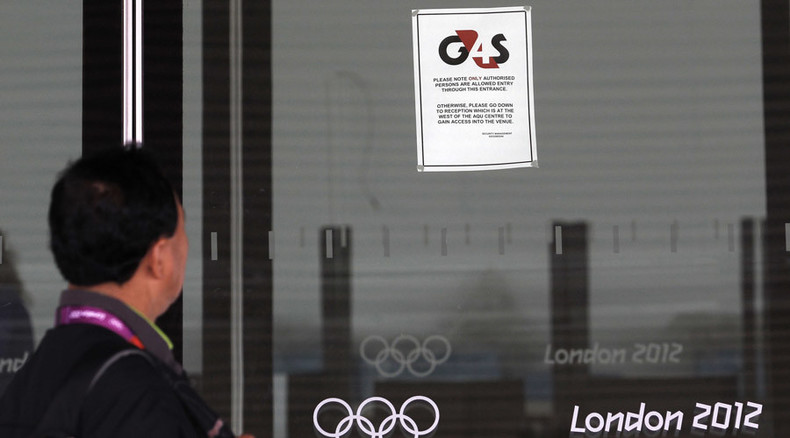 Notorious private security giant G4S has yet to receive "formal clarification" on what a boycott by the Labour Party entails after members voted last week to terminate ties with the firm for its role in providing Israel with a variety of controversial security services.
Eric Alexander, the company's head of UK events, told the Jewish Chronicle: "G4S has been securing the Labour Party's annual conference for well over a decade and the feedback from officials and the police on our work this year, as in the past, was extremely positive.
"Clearly we would be disappointed not to continue such a successful working relationship, but as yet we have not had a formal clarification of what the [Labour] vote might mean for next year's event."
In a 12-4 vote in the party's ruling National Executive Committee (NEC) last week, Labour voted to sever ties with the company.
Campaigners have been trying for years to get the Labour Party to end its relationship with the scandal-ridden company. The multinational British-Danish firm has repeatedly come under fire for its involvement in security and military operations in Israel and the occupied territories.
G4S operates security systems at the Ofer prison in the West Bank, as well as the Kishon Moskobiyyeh detention facilities, where human rights groups have reported systematic torture of prisoners, including children as young as 12 held in solitary confinement.
Rights groups estimate that some 200 Palestinian children are being held in Israeli prisons.
G4S denies its employees operate the equipment, figure in the prison regime or interact with prisoners travelling through checkpoints between Israel and the Palestinian territories.
Not all Labour MPs have welcomed news of the boycott.
Labour MP and chair of Labour Friends of Israel Joan Ryan said: "The Labour Party has a long-standing policy of oppositions to boycotts which the NEC's decision directly contravenes.
"As I have consistently argued, boycotts are both wrong in principle by seeking to delegitimize Israel and do nothing to further the cause of peace, foster coexistence or assist the achievement of a two-state solution."
You can share this story on social media: