Chancellor Osborne scraps Tax Credit cuts in Autumn Statement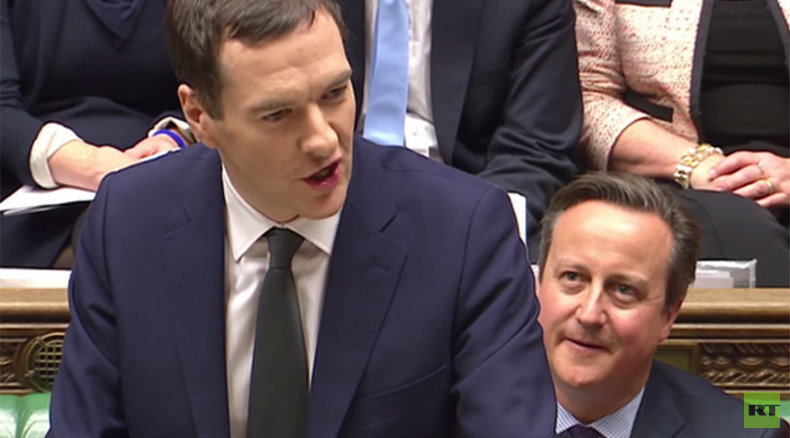 Controversial cuts to tax credits will not go ahead, Chancellor George Osborne has announced in his Autumn Statement. He said the benefit system is "being phased out anyway" to make room for the Tories' Universal Credit payment.
The chancellor's announcement comes after a humiliating defeat in the House of Lords, which voted against the measure, saying it would the hit poorest families hardest.
The planned cuts were aimed at raising £4.4 billion for the government as part of the £12 billion Osborne hopes to raise from cuts to welfare spending.
During his spending review on Wednesday morning, Osborne admitted that scrapping the cuts means the welfare cap will be breached during the early years of the parliament, but said it would be met closer to 2020.
The decision was greeted with praise among politicians who had campaigned against the "cruel" cuts to welfare spending.
Green MP Caroline Lucas tweeted: "Scrapping changes to tax credits v welcome – now must overturn rest of cruel welfare policies & get real living wage."
Liberal Democrat leader Tim Farron also expressed his pleasure with the decision, as well as Scottish National Party leader Nicola Sturgeon.
Conservative MPs have also welcomed the decision. Many in Osborne's own party rebelled and voted against the cuts.
Stephen McPartland, Conservative MP for Stevenage, said he is "delighted."
In October the House of Lords dealt Osborne's cuts a catastrophic blow by threatening to table a fatal motion against the plans.
Peers from all parties took unprecedented action against Osborne and defied their usual passive role.
Labour MPs are crediting staunch opposition by their leader Jeremy Corbyn for the U-turn, with many claiming the move as a victory for Labour.