'Morally unacceptable to meet Blair after Iraq war,' says Radiohead's Thom Yorke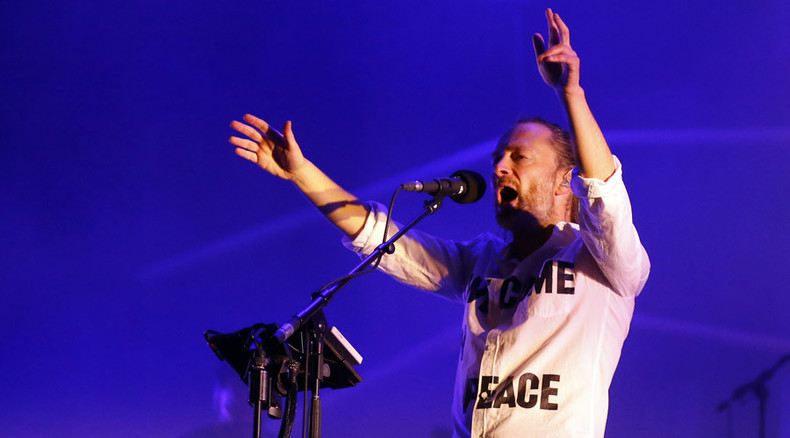 Thom Yorke of British rock band Radiohead has claimed Tony Blair's advisors tried to blackmail him into meeting the former prime minister in 2003. However, he says he rejected the offer because he opposed Blair's Iraq war.
In an interview with Paris-based magazine Télérama, the Radiohead frontman alleged the blackmail took place while he was a spokesperson for the climate change campaign The Big Ask.
The 47-year-old admitted he was reluctant to meet Blair.
'Morally unacceptable to meet Blair'
Yorke said he felt it was "morally unacceptable" to be photographed with the former PM because of his involvement in the Iraq war.
"It got into this big fight. [They said] if you don't agree to meet with the prime minister, Friends of the Earth will be denied all access to him," he told the magazine.
The former PM has since apologized for acting on poor intelligence when making the decision to go to war in Iraq. Britain's involvement in the bloody war killed an estimated 600,000 Iraqis.
During a TV interview with CNN, Blair said: "I apologize for some of the mistakes in planning and, certainly, our mistake in our understanding of what would happen once you removed the regime."
"Because of the Iraq war, I didn't want to do it. I felt it was morally unacceptable for me to be photographed with Blair."
He admitted there is a link between the 2003 invasion and the rise of Islamic State (IS, formerly ISIS/ISIL), the terror group now thought to have killed more than 24,000 people since 2014, according to the UN.
However, Blair said he "finds it hard" to apologize for removing Saddam Hussein from power.
Campaigners for 'Arrest Blair' have called for the former PM to be prosecuted for alleged war crimes.
'Climate change'
In the interview with Télérama, Yorke also explained how his band developed a carbon neutral touring initiative.
The singer, who has worked with Greenpeace and Friends of the Earth, said he first became aware of climate change in the late 1990s.
"If you have a Radiohead show where 20,000 people turn up, happy to see you play, and it's the only venue in the area and yet the promoter is saying, 'The only way to get there is to drive,' you're faced with this decision and you're going, 'OK, do we blow out because there's no support or public transport and we deprive the fans of a concert in order to reduce our carbon footprint?'" he said.
"Initially, it kept me awake at night, which sounds really stupid, especially when my second child arrived, in 2004. I got unhealthily obsessed with it.
"But when I started to get involved in doing something about it that helped me a lot. But I always have the impression that I am not doing enough at all."
Earlier this week, it emerged a number of Britain's major cities will be run entirely on green energy by 2050, after the leaders of more than 50 Labour-run councils made pledges to eradicate carbon emissions in their areas.