Vaginal yeast bread, anyone? Feminist blogger stuns internet with thrush-based recipe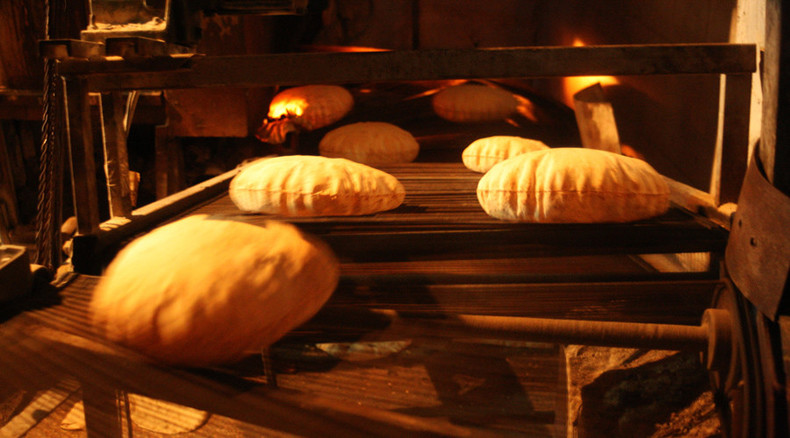 Feminist and blogger Zoe Stavri shocked the internet this week after she revealed she was making a loaf of sourdough bread using yeast from her vaginal thrush infection.
Stavri, who tweets under the moniker Another Angry Woman, posted on Saturday she had the common and easily treatable infection. She suggested she might use some of the yeast to make a sourdough starter culture.
Usually a sourdough starter is made using water and flour to harness wild yeast, and the starter culture will continue to grow naturally until a budding baker decides to turn it into bread.
Have thrush. Genuinely considering using it to make sourdough.

— Another Angry Woman (@stavvers) November 21, 2015
However, her suggestion was not well-received by internet denizens, who quickly expressed their disgust at Stavri's creation.
"I just threw out the entire loaf of sourdough bread I bought today bc I can't eat it w/o thinking of that girl eating her yeast infection [sic]," one user tweeted.
Another tweeted: "You dirty dirty b*tch go lob yourself into the Atlantic please."
Stavri posted on her blog that she had been surprised at the level of disgust she had triggered with her loaf.
"I'd expected perhaps the odd 'eww' and maybe even an 'I wouldn't eat that,' but not this, the level of outright horror, as though I'd dismembered a litter of puppies and was posting selfies with a selfie-stick while doing it," she wrote.
I think I might have provoked the biggest argument about leavening bread since the eleventh century.

— Another Angry Woman (@stavvers) November 24, 2015
"The more moderate people who want to maintain their sense of outrage at this go for what I call the hygiene excuse: they declare it's disgusting because it's unsanitary. And here's the thing: that's not necessarily true. It's almost certainly no more gross than regular sourdough starter."
However, Stavri asked her supporters not to engage with those posting negative responses. Instead she urged her fans to donate to her Patreon site.
"If you want to defend me or help me out, contribute to my Patreon, don't pile on these people."
Patreon is a site that allows individuals to sponsor artists they admire so they can continue to produce their work. Stavri says on her page that donations will enable her to keep working.
"I can't guarantee I'll give patrons anything special, but I'll try to give you first access to any non-time-sensitive stuff I write, and perhaps if I can get my head together and stop worrying about money, you'll be the first to see my forays into fiction writing. So, if you can bung me a fiver each month, I'd be eternally grateful, because you'd be giving me the means to live rather than just surviving."
In short, it would put bread on the table…