'From distasteful to criminal': Thousands sign petitions to prosecute Sun over Muslim poll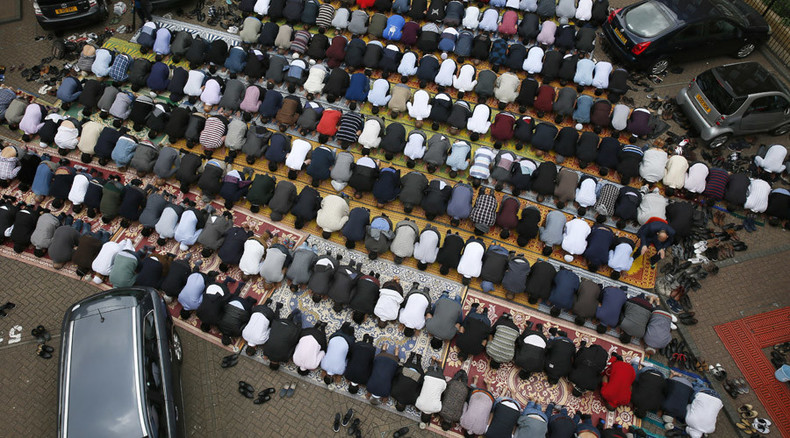 Petitions have been launched demanding the Rupert Murdoch-owned Sun newspaper be charged with incitement to racial hatred after the tabloid published poll results alleging one in five Muslims "have sympathy for jihadis" on its front page.
One petition, which accuses the Sun of crossing the line from "merely distasteful into criminal incitement," has amassed more than 8,000 signatures, while another on Change.org as attracted almost 21,000.
In the weeks since the terrorist attacks in Paris, hate crimes against Muslims have jumped a staggering 275 percent in the UK. The majority of the reported incidents were attacks against young Muslim women wearing the hijab.
Critics across the board have been quick to question the polling methodology used by Survation, the firm that conducted the survey.
The poll was gathered by calling people with Muslim-sounding surnames and asking them whether they identify as Muslim.
Rival polling companies have expressed concern that without a fuller picture of socioeconomic and demographic details, the results may not have generated a statistically representative sample of the almost three million Muslims living in the UK.
YouGov, the Sun's regular pollster, had refused to conduct the poll, saying it would not be able to accurately represent Britain's Muslim population with the timeframe and budget allocated by the Sun.
A spokesperson for YouGov told the Guardian: "To survey Britain's Muslim population, particularly at a time of such heightened sensitivities, requires the kind of time, care, and therefore cost, that is beyond a newspaper's budget."
The Independent Press Standards Organisation (IPSO) received more than 1,200 complaints about the poll.
The Sun has been lampooned by hundreds of Twitter users, many of whom appear more bemused than outraged at the poll. Using the hashtag #1in5Muslims, people tweeted made up facts about Muslims.
Survation, for its part, has defended its methods but distanced itself from the Sun's incendiary interpretation of the findings.
"Survation do not support or endorse the way in which this poll's findings have been interpreted. Neither the headline nor the body text of articles published were discussed with or approved by Survation prior to publication," company research director Patrick Brione said in a statement on its website.
"Survation categorically objects to the use of any of our findings by any group, as has happened elsewhere on social networks, to incite racial or religious tensions."
Brione explained the latest poll actually shows a drop in sympathy with young people travelling to Syria compared with a similar poll conducted in March.