Falklands/Malvinas oil firms strike merger deal in wake of Argentina elections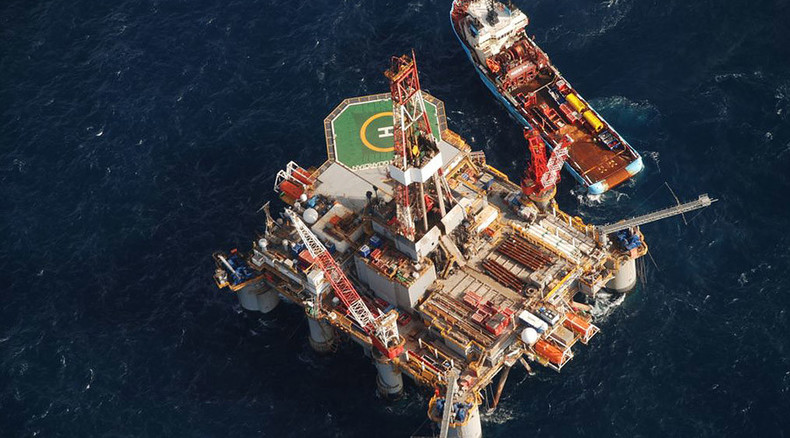 Two British oil exploration companies operating in the Falklands/Malvinas have struck a £57-million merger deal, hours after Argentina elected a government with a softer stance on the centuries-old territorial dispute with Britain.
Rockhopper Exploration announced its takeover of competitor Falklands Oil & Gas Limited (FOGL) on Tuesday. If successful, the combined firm would own the largest oil exploration license in the offshore area north of the islands.
Both firms have suffered major financial losses in recent years after failing to find major oil reserves in the region.
Rockhopper's shares have dropped 93 percent from their peak of £5.10 ($7.68) in September 2010 to just £0.35 ($0.53).
FOGL has seen a similar decline in its share price, which has fallen from £2.43 ($3.66) in July 2010 to just below £0.10 ($0.10) on Tuesday.
Rockhopper Chairman Pierre Jungels said the merger would offer both firms a better chance of finding commercial success in the region.
In April, British oil explorers discovered a "significant" oil and gas reservoir north of the islands.
The companies said they found 27.9 meters of a net-oil bearing reservoir and 18.5 meters of a net gas-bearing reservoir. The license area being explored is 40 percent owned by FOGL, 36 percent by Premiere Oil and 24 percent by Rockhopper Exploration.
"This is a fantastic start to the 2015 Falklands drilling campaign and provides early proof of the significant remaining potential of the North Falklands Basin," said Rockhopper chief executive Samuel Moody at the time.
Argentina was quick to condemn the exploration and threatened legal action against the firms.
Argentina's Malvinas Islands Affairs Secretary Daniel Filmus told state run news agency Telam the Foreign Affairs Ministry and the Planning Ministry would carry out a joint legal case against the oil and gas exploration.
Argentina has claimed drilling for oil off the Falklands/Malvinas is illegal. The Argentinian embassy in London issued a statement in November 2013 that British oil executives face up to 15 years in prison and fines equivalent to 1.5 million barrels of oil, as well as the confiscation of equipment and any hydrocarbons extracted.
With the election of businessman Mauricio Macri as president, it is thought Buenos Aires will relax its attitudes towards the territorial dispute with Britain over the islands.