Cameron must investigate ISIS terror funding by Gulf allies – Lord Ashdown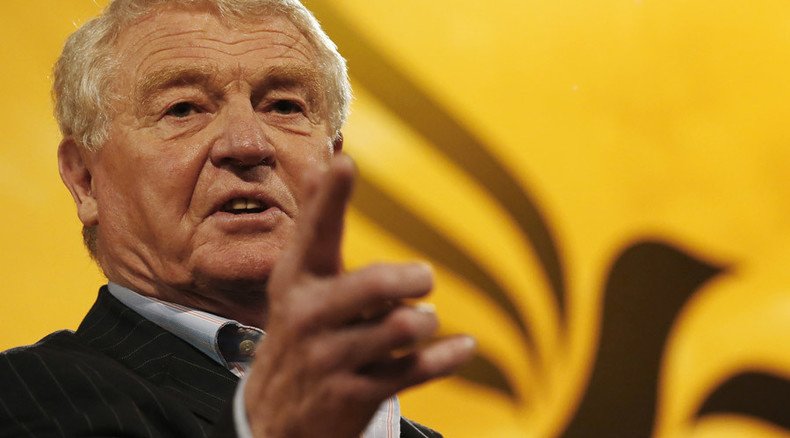 Prime Minister David Cameron must examine financial links between UK-allied Gulf regimes and terror groups, or risk facing awkward questions about Conservative Party links to "rich Arab Gulf individuals," says former Liberal Democrat leader Paddy Ashdown.
Speaking on ITV's Lorraine program on Tuesday, Ashdown – who is also a former soldier and has served as an ambassador to Afghanistan and Bosnia – said he is deeply concerned about how terrorism and Islamic State (IS, formerly ISIS/ISIL) are being funded, and the UK government's response to this.
"Who is arming ISIS, who is providing safe havens for ISIS? To get there you have to ask questions about the arms everyone's sold in the region, the role of Saudi Arabia in this. I think there are some very big questions and we have to be careful," Ashdown said.
He said there had been a "failure to put pressure on the Gulf states, especially Saudi Arabia and Qatar, to stop funding the Salafists and Wahhabists," and said he is worried "about the closeness of the Conservative Party and rich Arab Gulf individuals."
He hinted the strategic priorities of the UK in Syria are the wrong way around. "I think we should be impatient about the removal of ISIL and I think we should be more patient about the removal of Assad."
Ashdown's calls for a proper investigation into terror funding by the West's Arab allies echo, to some extent, those of Labour Party leader Jeremy Corbyn.
Speaking to the House of Commons last Wednesday, the Labour leader urged Parliament to take more action to clamp down on institutions which provide "vital infrastructure" to the terror group in Syria and Iraq.
Corbyn said one of the main ways to stop IS from functioning is to cut off its resources, suggesting the EU would also need to play a part in suffocating the organization.
"Surely a crucial way to help defeat ISIL is to cut off its funding, its supply of arms, and its trade," Corbyn said during prime minister's questions (PMQs).
"Can I press the prime minister to ensure that our allies in the region, indeed all countries in the region, are doing all they can to clamp down on individuals and institutions in their countries who are providing ISIL with vital infrastructure?"
You can share this story on social media: