Low IQ teen who used student loan to fund journey to Islamic State jailed for 5 yrs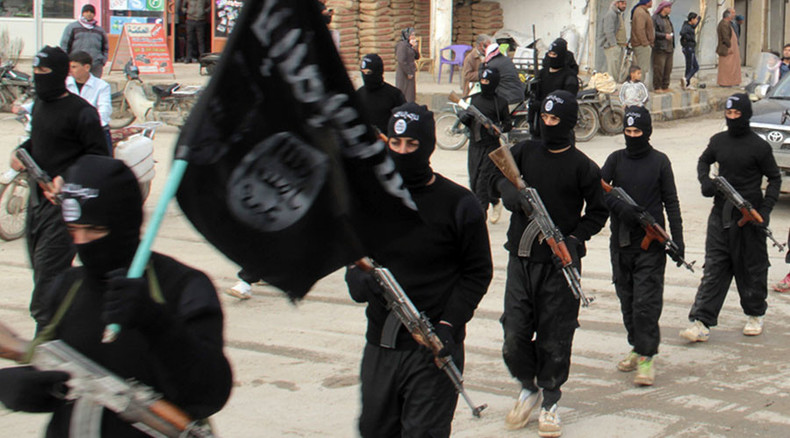 A teenager who used his student loan money to travel to the Middle East in a bid join Islamic State (IS, formerly ISIS/ISIL) earlier this year has been sentenced to five years behind bars.
Yahya Rashid, 19, of north London, used forged papers to gain acceptance to Middlesex University. The teen, who has an IQ of between 65 and 70, then used the grant and loan money accorded to him to transport himself and four friends to the Turkey-Syria border in February.
Rashid's friends continued on to Syria, while he changed his mind and returned first to Istanbul and eventually to the UK after numerous appeals from his family, the court heard. He was detained at Luton Airport in March while attempting to reenter Britain.
READ MORE: 19yo Londoner charged with terrorism offences
Last week at Woolwich Crown Court, a jury found Rashid guilty of engaging in conduct in preparation for committing an act of terrorism and engaging in conduct with the intention of assisting others to commit acts of terrorism under the Terrorism Act of 2006.
During Rashid's sentencing on Wednesday, Judge Philip Katz QC said: "You lied on your oath before the jury and they saw through your lies and your evasions. You used forged documents to get a place at university. You told the jury, without any apparent shame, that you did that as a quicker way to get a degree."
"I do accept that you are of below average intelligence and that you are a hanger-on, rather than a leader. You told the jury you had never held a gun in your life, and there is no reason to believe that is untrue.
"But goodness knows what you would have gone on to do as a foot soldier of ISIS. The Facebook status update which your mother showed to police suggests that you may have had martyrdom in mind."
Rashid's attorney said the teen had never intended to become a fighter for Islamic State, but had rather hoped to find an "Islamic utopia" in Syria. He explained that others had taken advantage of Rashid because of his low IQ.
"He was somebody who was ideal picking for those who were perhaps slightly more intelligent, slightly more worldly wise," he said.
Rashid's YouTube account told a slightly different story. The account was shown to have "liked" some 300 Islamist-themed videos and left numerous comments under such videos including one which said "Allah Akbar (God is great). This makes me happy," under a video of the Charlie Hebdo massacre.