1 in 5 HIV-positive Britons unaware they are infected, says Public Health England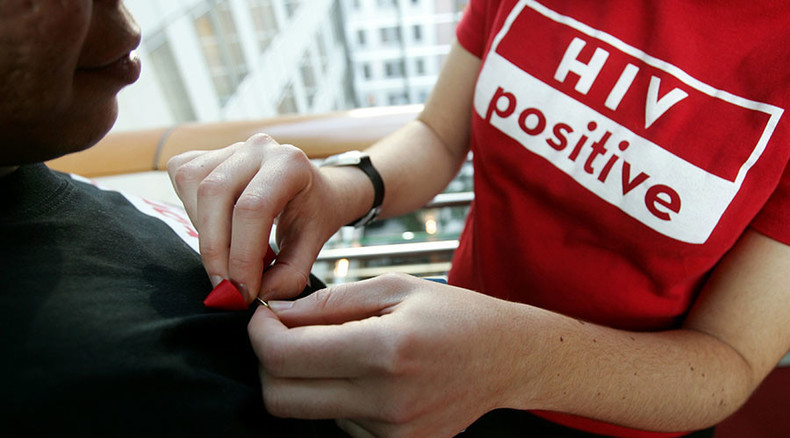 An estimated 18,100 people in the UK are unknowingly living with HIV, Public Health England (PHE) said as it launched the first nationally available HIV home-testing kit. 
In a report released Wednesday, PHE found 103,700 Britons are living with the condition.
"Overall, the number of people living with HIV in the UK continues to increase and the number living with undiagnosed HIV remains high," the report said.
According to PHE, vast strides have been made in HIV treatment and those diagnosed early can have a life expectancy almost as long as those who do not have the virus.
However, some 40 percent of people are "diagnosed at a late stage of infection, undermining the benefits of effective therapy, and demonstrating the need for expanded testing," PHE said.
The testing kit, which consists of three finger-prick tests to collect blood samples, can now be ordered online. The samples are then sent away for analysis in a prepaid envelope.
Health officials have expressed concern about the high number of gay men contracting the disease.
Among HIV-positive gay men, 6,500 are unaware of their infection, while 3,900 men and women from black African communities also do not know of their status.
National Aids Trust chief executive Deborah Gold railed against public health budget cuts, warning of the danger they pose to HIV-positive people and those at risk of contracting the infection.
"Next week the government will announce their spending plans and we are expecting more cuts to public health. The direct result of this government action will be more people getting HIV, more people getting diagnosed late and more people dying because of their HIV status," she said.
PHE's announcement comes a day after American actor Charlie Sheen revealed he has been living with HIV since 2011. Sheen admitted he has paid extortionists "into the millions" to keep his diagnosis a secret.