Cameron to make case for Syria airstrikes vote 'in coming days'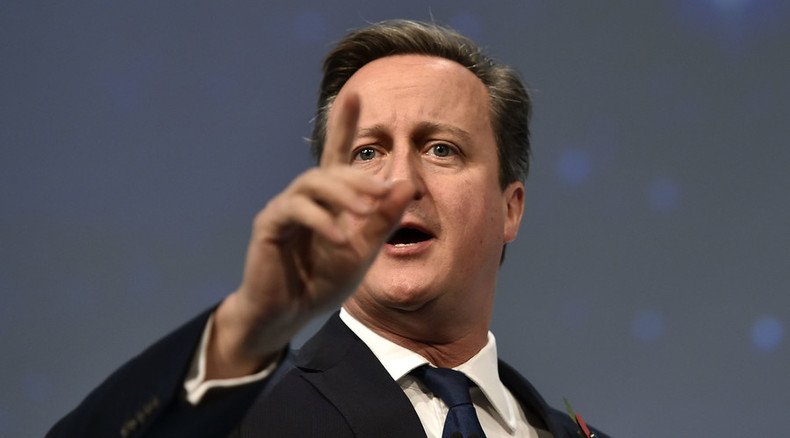 Prime Minister David Cameron says he will make the case for extending the UK's war against Islamic State (IS, formerly ISIS/ISIL) into Syria in the coming days, hinting he will press for a parliamentary vote next week.
Speaking in the House of Commons, the prime minister said the attacks in Paris on Friday justify a "full spectrum approach," including military power, counter-terrorism action and countering the narrative of extremism.
Labour leader Jeremy Corbyn has indicated he will only back military action if it is legally backed by the UN.
He told Cameron a few bombs and missiles will not transform the situation in Syria and urged him to provide answers to questions raised in a recent Foreign Affairs Committee report, which stated the UK should not extend airstrikes into Syria unless there is a "coherent international strategy that has a realistic chance of defeating ISIL and of ending the civil war in Syria."
Cameron told the House of Commons the Paris attacks had strengthened the case for tackling IS on its own ground.
"It is in Syria, in Raqqa, that ISIL has its headquarters and it is from Raqqa that some of the main threat against this country are planned and orchestrated. Raqqa, if you like, is the head of the snake," the PM said.
PM to set out a 'comprehensive strategy' for taking on ISIL inc taking action in Syria -sounds like efforts to win a vote back on the burner

— Laura Kuenssberg (@bbclaurak) November 17, 2015
"Over Syria we are supporting our allies the US, France, Jordan and the Gulf countries with intelligence, with surveillance and with refueling. But I believe, as I have said many times before, we should be doing more. We face a direct and growing threat to our country and we need to deal with it, not just in Iraq, but in Syria too."
"The case for doing so has only grown stronger after the Paris attacks. We cannot expect, we should not expect, others to carry the burdens and risks of protecting our country," he added.
Cameron said he would put his personal authority behind the government's response to the recent Foreign Affairs Committee report. The PM's response will set out his strategy and lay out arguments for taking action in Syria.
David Cameron says he will respond personally to the Foreign Affairs Committee on Syria to build the case for military intervention in Syria

— Steven Swinford (@Steven_Swinford) November 17, 2015
"That is what I am going to be putting in place over the coming days and I hope colleagues from across the House will engage with that and make clear their views, so we can have a strong vote in this House of Commons and do the right thing for our country," he said.
The PM refused to accept Corbyn's comment that IS grew out of the invasion of Iraq by coalition forces in 2003.
Cameron told the Labour leader not to seek "excuses" for IS, arguing it is one variant of an Islamic extremism that has been in the world for more than 20 years. He added that the 9/11 attacks on New York happened before the Iraq war.
In his response to Cameron's statement, Corbyn pressed the PM to ask what is being done to stop the supply of weapons to Islamic State and repressive regimes in the region. He also asked what is being done to cut funding for ISIS and to stop them from selling oil.
The PM said ISIS gains much of its money from selling oil to the Syrian regime, adding this is another reason for Britain to intervene.
You can share this story on social media: