Troops deployed to build flood barriers as storms batter northern England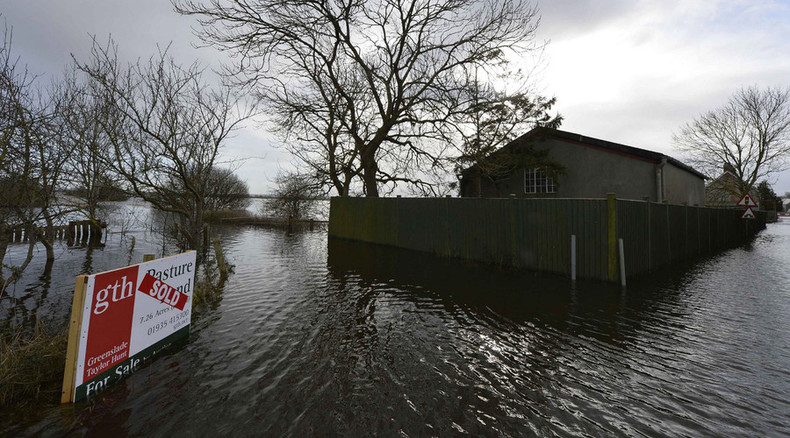 Torrential rain has brought flooding to counties across the north of England, causing major disruption to train services, roads and farmland. Soldiers have been deployed to build flood barriers in Lancashire and Cumbria.
The Environmental Agency (EA) issued severe flood warnings this weekend, indicating a risk to life.
It confirmed that 180 millimeters of rain fell over some parts of northern England on Saturday night.
A handful of homes are thought to have been affected. Experts fear up to 1,600 properties could be at risk.
Train services in north Wales have been disrupted by higher river levels in Powys.
According to the EA, flooding risks are higher for Cumbria and parts of Lancashire, western parts of North Yorkshire and West Yorkshire.
Fifty British soldiers were deployed to build flood barriers to protect homes vulnerable to flooding, the Ministry of Defence (MoD) confirmed.
The troops from 2nd Battalion the Duke of Lancaster's Regiment spent Friday and Saturday working in the region.
Several images, videos and vines have emerged on social media, showing the damage floods have caused to communities.
Cumbria County Council said that its highway employees have been "working through the night" to get roads reopen.
"Twelve crews plus support have been focused on clearing debris from the roads caused by flooding," it said in a statement.
"There have been fallen trees due to the high winds as well as material washed on to the roads by water running off fells and fields.
"Clearance work will continue throughout the day with several roads still closed."
Further damage can be expected, however.
Storm Barney, the second-ever UK storm to be named, will sweep across Britain this week, bringing with it winds of 80 miles an hour.
The Met Office has warned that regions already hit by floods this weekend could again see waters rise.