Putin, Cameron pledge to join forces to eradicate ISIS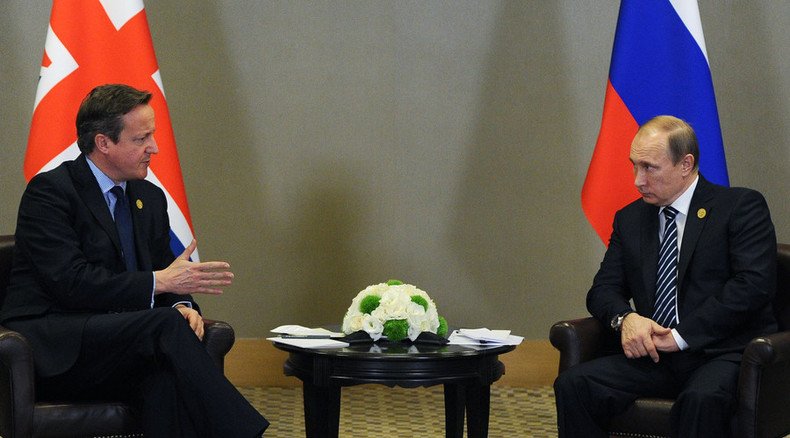 Russia and its Western allies must set aside foreign policy differences and join forces to defeat Islamic State in the aftermath of the horror of the Paris attacks, Russian President Vladimir Putin told UK premier David Cameron.
"The recent tragic events in France show that we need to — and should have a long time ago — join forces in the fight against this evil," Putin said ahead of the meeting with the British leader at the G20 summit in Antalya, Turkey on Monday morning.
Admitting to strained relations, Putin said: "As far as bilateral relations are concerned, they are not at their best, but there is some upturn."
The West has accused Russia of targeting moderate rebel groups in Syria in an attempt to wipe out opposition to President Bashar al-Assad. Relations between the West and Russia took a nosedive in 2014 over the conflict in eastern Ukraine.
However, both Putin and Cameron have indicated a desire to cooperate and compromise in light of the changing nature of the IS threat following the mass terrorist attacks on Beirut and Paris last week.
"We have our differences with the Russians, not least because they've done so much to degrade the non-ISIL [IS] opposition to Assad, people who could be part of the future of Syria," Cameron said on Sunday.
"But the conversation I want to have with Vladimir Putin is to say 'Look, there is one thing we agree about which is we'd be safer in Russia, we'd be safer in Britain, if we destroy ISIS [IS].'"
He said the UK would be "prepared to make compromises" in order to work with Russia on tackling IS, noting it is important to have Russia's support in finding a diplomatic solution in Syria.
Cameron also said he supports extending airstrikes against IS from Iraq into Syria, but he pledged not to take the vote to Parliament without first establishing public support for action.
Monday's talks were the first time the leaders had met face-to-face since last year's G20 summit in Brisbane.
The meeting's message echoed Putin's Sunday talks with US President Barack Obama, during which Obama urged Putin to back the West's attempts to thwart IS. During the discussion, Obama "welcomed efforts by all nations to confront the terrorist group ISIL [IS] and noted the importance of Russia's military efforts in Syria focusing on the group."
You can share this story on social media: