'Hundreds' may have new sexually transmitted infection – scientist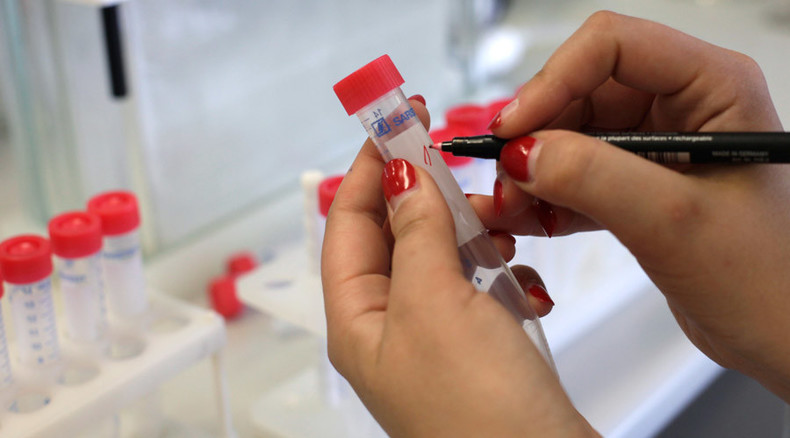 Hundreds of people across the UK could be infected with a newly discovered sexually transmitted infection (STI), according to new research.
Known as MG, mycoplasma genitalium does not produce many symptoms, but it can be transmitted via sexual intercourse. New research suggests up to one percent of 16-24 year olds in the UK could be affected.
MG is associated with causing discharge, testicular pain, pelvic pain and bleeding after sex in women, but mostly people who have the infection show no signs of disease. Scientists also believe the bug can cause pelvic inflammatory disease, infertility and ectopic pregnancy.
Public Health England (PHE) now believes they have found further evidence to suggest that MG is contracted through sexual intercourse.
"MG is a bacterium that was present in around one percent of the general population aged 16 to 44 years, who had reported at least one sexual partner," Nigel Field of PHE said.
"The study adds to the accumulating evidence-base that MG causes infection in some men and women, and the study found that women with MG were more likely to report bleeding after sexual activity.
"However, over 90 percent of men and more than half of women with MG had no symptoms. It may be that MG does not cause illness in all individuals in whom the infection is detected.
"Laboratory testing for MG is not yet widely available in the UK," he added.
Field also said it is important that more research into the "clinical consequences of MG infection" is conducted so that screening tests can be created and further steps taken to prevent it.
"PHE has recently established national surveillance to monitor diagnoses of MG from any clinics undertaking testing and will continue to gather public health data on MG to inform policy on infection control," he said.
"As for all STIs, prevention measures promoting increased condom use and a reduction in sexual risk behaviors are likely to play an important role in efforts to control MG."
The research, published in the International Journal of Epidemiology, found that most patients who tested positive for the infection had not had any symptoms in the past month. The authors also found that the prevalence of infection was highest in those who reported more than four sexual partners in the past year.
Lead author Dr Pam Sonnenberg agreed that more research into the effects of MG is essential.
"These findings suggest that only testing those who are currently symptomatic would miss the majority of infections.
"However, further research is needed to understand the clinical implications of infection and possible longer-term complications."