Fallon defends Britain's top general who fears Corbyn anti-nukes stance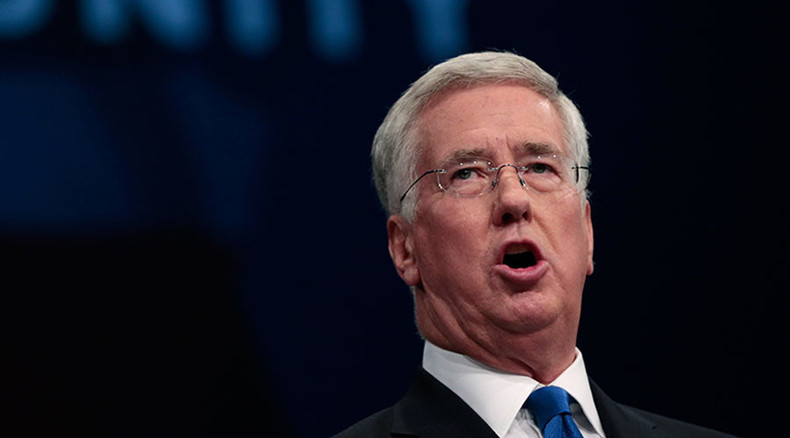 Conservative Defence Secretary Michael Fallon has defended Britain's most senior army general, Sir Nicholas Houghton, after he said he would be "worried" if Labour leader Jeremy Corbyn came to power given his stance on nuclear weapons.
Fallon said on Tuesday that Houghton, chief of the defense staff, gave an "important answer" to a "straight question" on the subject of Britain's nuclear deterrent.
Downing Street has also defended Houghton, who once complained that democracy, law and public opposition get in the way of war.
Corbyn attacked the senior army general for breaching a long-standing constitution separation between the armed forces and politicians.
Speaking on the BBC's Andrew Marr Show on Sunday, Houghton said he would be worried if Corbyn's anti-Trident policy was "translated into power."
"The whole thing about deterrence rests on the credibility of its use. When people say 'you are never going to use the deterrent', what I say is you use the deterrent every second, of every minute, of every day. The purpose of the deterrent is that you don't have to use it because you successfully deter," he added.
Corbyn described the comments as a threat to democracy, given the necessity for military figures to remain politically neutral.
"It is a matter of serious concern that the chief of the defense staff has today intervened directly in issues of political dispute. It is essential in a democracy that the military remains politically neutral at all times," Corbyn said.
"By publicly taking sides in current political arguments, Sir Nicholas Houghton has clearly breached that constitutional principle. Accordingly, I am writing to the defense secretary to ask him to take action to ensure that the neutrality of the armed forces is upheld."
Corbyn is expected to write a formal complaint to Fallon, but the defense secretary dismissed concerns over Houghton's comments.
"He made it very clear he wasn't commenting personally on what Mr Corbyn has said but the chief of defense staff gives speeches and answers questions in public about these matters," Fallon said.
"He was asked a straight question and he gave a very important answer which is, if you have a nuclear deterrent you've got to be prepared to use it."
In a statement on Monday, Downing Street said Houghton's comments were "reasonable."
"The chief of the armed forces … made a point about the credibility of the deterrent. He made it clear he wasn't talking about a personal thing.
"He was asked about the deterrent. And as the principal military adviser to the government, it's reasonable for the chief of the defense staff to talk about how we maintain the credibility of one of the most important tools in our armory," she added.