Diamonds aren't forever: Indians sue Britain for return of Queen's 'Koh-i-Noor' crown jewel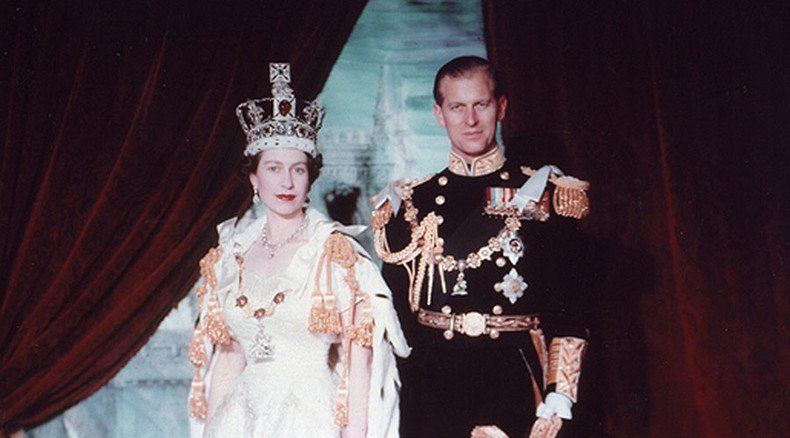 Britain's most famous crown jewel, the Koh-i-Noor, could be returned to India if a group of Bollywood stars and businessmen succeed in their lawsuit against the UK.
David de Souza, co-founder of Indian leisure group Titos, is helping to fund the legal action that claims the diamond – once the world's largest – was stolen by the British during India's colonization.
The move coincides with Indian Prime Minister Narendra Modi's visit to the UK this week, during which he will meet the Queen for lunch at Buckingham Palace.
The British government has so far rejected claims to the jewel.
The 105-carat diamond was acquired by the British when Punjab was annexed by the East India Company in 1849.
The last ruler of the Sikh Empire, then 13-year-old Dulip Singh, was brought to England to present it to Queen Victoria in 1850.
It was worn by the Queen Mother, Elizabeth Bowes-Lyons, at the coronation of her husband, King George VI, in 1937 and again by Queen Elizabeth II at her coronation in 1953.
"The Koh-i-Noor is one of the many artifacts taken from India under dubious circumstances," De Souza told the Sunday Telegraph.
"Colonization did not only rob our people of wealth, it destroyed the country's psyche itself. It brutalized society, traces of which linger on today in the form of mass poverty, lack of education and a host of other factors."
I find India suing Britain over the Koh-i-Noor odd, given the entire history of the diamond from the 13th C. is based on it changing hands.

— Ned Donovan (@Ned_Donovan) November 9, 2015
A group which calls itself the 'Mountain of Light' – a direct translation of the Koh-i-Noor – is launching the lawsuit through Birmingham-based law firm Rubric Lois King.
Bollywood star Bhumicka Singh is adding her support to the claim.
"The Koh-i-Noor is not just a 105-carat stone, but part of our history and culture and should undoubtedly be returned," she said.
Lawyer Satish Jakhu said the litigants are basing their case on the Holocaust (Return of Cultural Objects) Act, which gives national institutions in the UK the power to return stolen art.
He added they would argue that the British government had stolen the diamond under the common law doctrine of "trespass to goods."
News of the lawsuit has irked some apologists for British imperialism, with historian Andrew Roberts describing it as "ludicrous."
"Those involved in this ludicrous case should recognize that the British Crown Jewels is precisely the right place for the Koh-i-Noor diamond to reside, in grateful recognition for over three centuries of British involvement in India, which led to the modernization, development, protection, agrarian advance, linguistic unification and ultimately the democratization of the sub-continent," he told the Mail on Sunday.
You can share this story on social media: