Rise of 'chemsex' could spark massive HIV outbreak, experts warn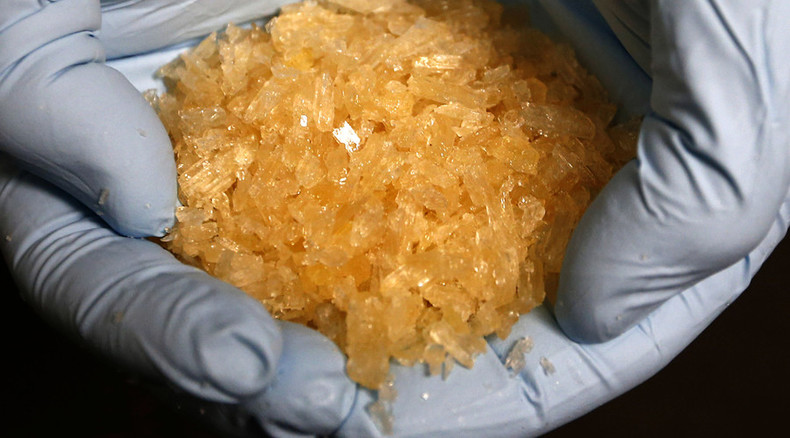 The rising popularity of "chemsex," where people inject themselves with illicit synthetic drugs that enable them to have sex for days on end, could lead to a rise in HIV cases in Britain, experts have warned.
The practice is mainly found in the homosexual community, where men use a combination of drugs such as mephedrone, GHB, GBL and crystal meth to enhance their sex drive and pleasure.
Experts warn it is unlikely chemsex will remain exclusive to homosexual men.
'May harm users' general health'
An editorial published in the British Medical Journal (BMJ) on Tuesday by sexual health experts said the growing popularity of chemsex will cause HIV and STI rates in Britain to rise rapidly.
It added that people participating in chemsex are jeopardizing their sexual and mental health.
"Chemsex drug users often describe losing days – not sleeping or eating for up to 72 hours – and this may harm their general health," it says.
"Users may present too late to be eligible for post-exposure prophylaxis for HIV transmission.
"An increased number of sexual partners may also increase the risk of acquiring other sexually transmitted infections. Data from service users suggest an average of five sexual partners per session and that unprotected sex is the norm.
"Many barriers exist to chemsex drug users accessing services, including the shame and stigma often associated with drug use and ignorance of available drug services."
'Chemsex must become public health priority'
The Royal College of GPs has warned that chemsex must become a public health priority.
"Chemsex is a rapidly emerging pattern of drug use, not just amongst men who have sex with men as often assumed, but heterosexual patients as well," Dr Richard Ma of the Royal College of GPs' Sex Drugs Group told the Telegraph.
"As such, it is essential that both patients and healthcare professionals – including GPs and primary health care teams – are aware of these and take the issue seriously. The College would agree that chemsex is a public health issue."
According to AIDS Map, a recent survey of gay men in London engaging in chemsex showed high levels of unprotected sex and hepatitis C among both HIV-positive and HIV-negative men.
Men who have chemsex are at high risk of overdosing, being hospitalized, losing consciousness, having panic attacks or convulsions.
Last week, a 40-year-old man from London appeared in court charged with supplying four men with large amounts of GHB, a substance often used during chemsex.
Stephen Port was charged with poisoning and murdering four young men aged between 21 and 25.