Man who threatened to behead UKIP election candidate found guilty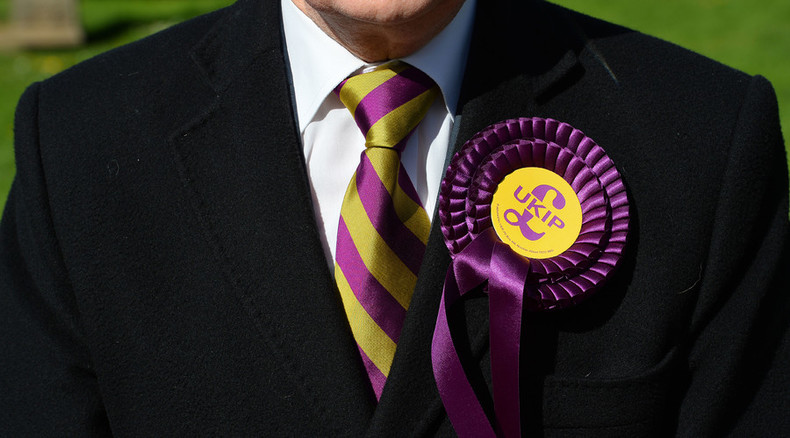 A man has been found guilty of threatening to behead a UKIP candidate during a conversation about the Middle East weeks before May's general election.
Aftab Ahmed, 45, threatened David Robinson-Young during an intense telephone conversation in April, one month before he stood for parliament in the Newcastle-upon-Tyne East constituency.
Speaking in court on Tuesday, the former police officer said Ahmed told him if he didn't "f*** off" he would be the "next one to get beheaded."
"At first he was very conversational and said that six months ago he would have voted UKIP.
"When I asked him why he would no longer vote for us he said that he was fed up with my government portraying Muslim people in a poor light."
The barrister, who specialized in employment law and discrimination cases, said Ahmed then verbally abused him.
"He said 'your government has been supporting the bombing of our Muslim brothers in the Middle East.'"
When Robinson-Young told him he would hang up, Ahmed allegedly said: "If you don't f*** off then you will be the next one to get beheaded."
The 62-year-old said he felt extremely concerned for his safety after he hung up the phone, adding the comments "left him cold."
Three days after making the threats, police managed to trace Ahmed's number back to his parents' house and arrested him.
The alleged offender however denies making threats to kill the UKIP candidate. He also claims he does not hold any extremist views.
Ahmed will be sentenced at Newcastle Magistrates Court later this week.
Robinson-Young came in third in May's election, polling 4,910 votes.