Shaker Aamer should be denied Gitmo compensation – Tory MPs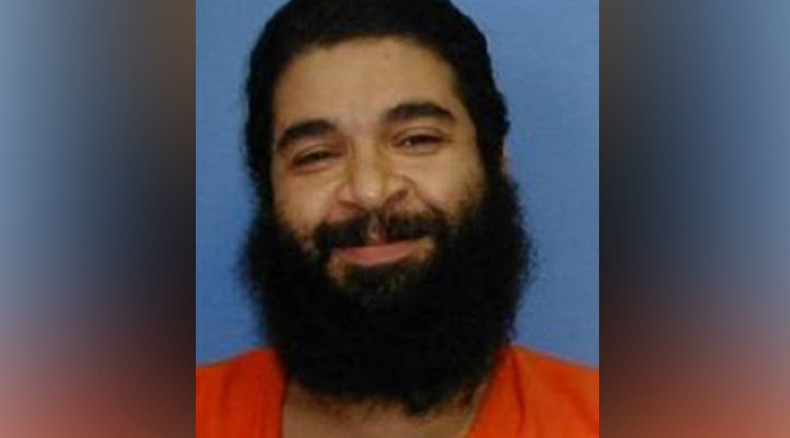 Former Guantanamo detainee Shaker Aamer should not be given compensation for his 13-year imprisonment without charge by US authorities because he "freely chose" to live in Afghanistan, a Tory MP claims.
David Davis said UK taxpayers should have "no responsibility" to pay damages to Aamer, despite the alleged involvement of British security services in his torture and rendition to Guantanamo.
Fellow Conservative MPs Philip Davies and Martin Vickers also oppose paying compensation to Aamer, describing such a move as "morally wrong."
Aamer could receive a £1 million payout from the UK government if ministers keep a precedent set with previous Guantanamo Bay prisoners. Prior settlements were announced by then-Justice Secretary Kenneth Clarke in 2010, in a bid to avoid expensive and embarrassing court cases.
Justice Minister Dominic Raab said compensation payments to those imprisoned by foreign countries would be reviewed.
Former Shadow Home Secretary Davis said Aamer should not receive a payout because he "freely chose" to live under Taliban rule in Afghanistan at the time of his capture by US forces in November 2001.
The Tory backbencher added that Britain has been "generous in housing and paying benefits" to Aamer's family.
Davis asked the Justice Minister: "Do you agree that any successor to the Human Rights Act should ensure that no compensation is paid in future to foreign nationals who move into foreign war zones and are then imprisoned by foreign countries?
"The British taxpayer should not be responsible for what takes place."
Raab replied: "You raise the issues tenaciously – the issue of extraterritorial jurisdiction, the issue of remedies in relation to cases where people have behaved in an unsavory or nefarious way.
"We will have full opportunity to look at all those issues in detail during the consultation."
Conservative MPs Philip Davies and Martin Vickers also oppose giving Aamer compensation for the 13 years he spent imprisoned at Guantanamo Bay without charge.
They said it "would be morally wrong to make a payment to Mr Aamer when the bereaved families of British service personnel have received much smaller awards."
Aamer was released on October 30 and flown to the UK after Obama administration officials notified Congress of the president's intention to free him.
A Saudi national with permanent residence in the UK, Aamer has never been charged with a crime or faced trial since arriving at the high security prison in Cuba.
He was arrested in 2001 in Afghanistan and subsequently moved to Guantanamo Bay, where in 2007 the US military claimed he was a "close associate" of Osama Bin Laden and a "recruiter, financier, and facilitator" for al-Qaeda.
He has always insisted he was in Afghanistan to carry out charitable work and claims he only confessed to being a jihadist under torture by the CIA.