88 Syrian rebels fail to complete British military training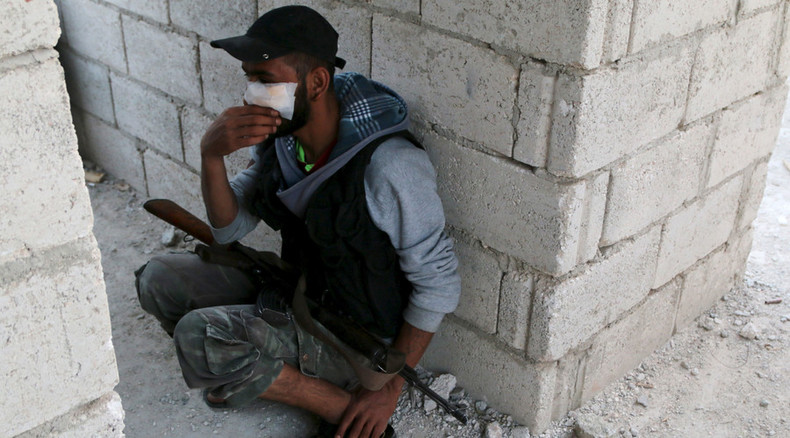 Eighty-eight Syrian opposition fighters have failed to complete a training course laid out by British forces in Turkey, Qatar, Saudi Arabia and Jordan, a defense minister has revealed.
Some 85 British troops are stationed in the Middle East, where they are providing training for moderate rebels attempting to overthrow Syrian President Bashar Assad.
But of the 268 enrolled on British training courses, 88 failed to complete the training either voluntarily or for breaches of disciplinary conduct, Defence Minister Earl Howe said Tuesday.
"Since January 2015, 268 Syrian opposition fighters have been trained at sites where British military personnel are training.
"Of these 268, 180 have completed their training and the majority of that number have returned to Syria.
"The 88 who left prior to completing their training were either removed for disciplinary reasons or opted out of the program," he said.
He added that the Ministry of Defence (MoD) could not confirm how many trainees had rejoined factions in Syria.
"Whilst they might not all have been specifically trained by a British trainer, it is likely that most had interaction with a member of a British training team at some point during their tenure."
"We cannot say with certainty how many of the trained Syrian opposition fighters are actively involved in military operations," he said.
Howe said there is no evidence any of the trainees had joined Islamic State (formerly ISIS/ISIL), but said "some of the Syrian opposition fighters have been detained by extremist groups."
The figures come as Prime Minister David Cameron continues to seek support from MPs to approve airstrikes in Syria against Islamic State targets.
It was reported Tuesday that the PM had unofficially scrapped a House of Commons vote over fears he would be humiliated by rebellious Conservative MPs. Downing Street rebuffed the claims, however, insisting Cameron is still garnering support for the measures.
The Royal Air Force (RAF) is currently carrying out airstrikes against IS militants in Iraq. Cameron believes the intervention should be extended into Syria.
Since September 2014, RAF planes have carried out 300 airstrikes in Iraq, but Cameron has yet to win over a majority of MPs or parliament's Foreign Affairs Select Committee.
A report from the committee released Tuesday said it was "not convinced" airstrikes would have a beneficial impact on ending the civil war.
It further warned that "taking action to meet the desire to do something is still incoherent."
More than 11 million civilians have fled the country and 250,000 have died in the course of Syria's bloody civil war, which began in 2011.