Northern Ireland's DUP blocks democratic vote on same sex marriage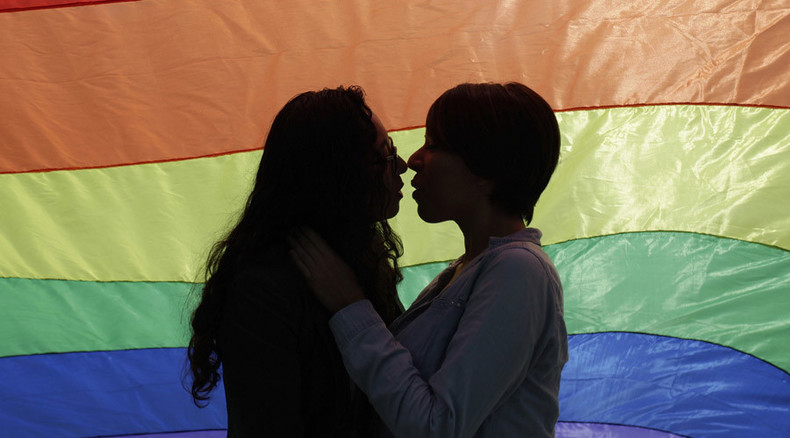 Despite an historic Northern Ireland Assembly vote in favor of same sex marriage, secured with a majority of just one vote, the democratic mandate for equality was vetoed by the Democratic Unionist Party (DUP).
Four independent unionist members of the Stormont Assembly voted with nationalists and other groups in favor of allowing same sex couple to wed.
However, the DUP used a mechanism called a "petition of concern" to veto the democratic result on the basis that it did not command enough cross-community support.
The rule exists because Northern Ireland's highly complex power sharing arrangement allows one group to veto another if it judges there is not enough support among the Catholic or Protestant communities for a piece of legislation.
On Monday, Amnesty International UK said it was ironic that rules meant to safeguard the rights of minority groups in Norther Ireland had been used to limit minority rights.
As a heated debate raged in Stormont, Jim Allister, the leader of the Traditional Unionist Voice group, called the campaign a "worked up phony demand for rights."
Dr Richard O'Leary, of the Faith in Marriage Equality campaign group, said the decision to veto could have a very negative effect on how Northern Ireland is perceived.
"As a vulnerable, peripheral region fighting for its economic life in the teeth of a global depression, the message we risk sending out about Northern Ireland is that it is a region stuck in the past, out of touch with the cutting edge of global society," O'Leary said.
"We should be honest – our history and the religious roots of our communal divisions mean we already suffer from a serious image problem."
He added it is possible Northern Ireland could find itself the last place where same sex marriage is banned, leaving the country on the wrong side of history.
The past four votes on the issue have narrowly lost, most recently in April by a mere two votes.