2 in 3 Tories back leaving EU, poll suggests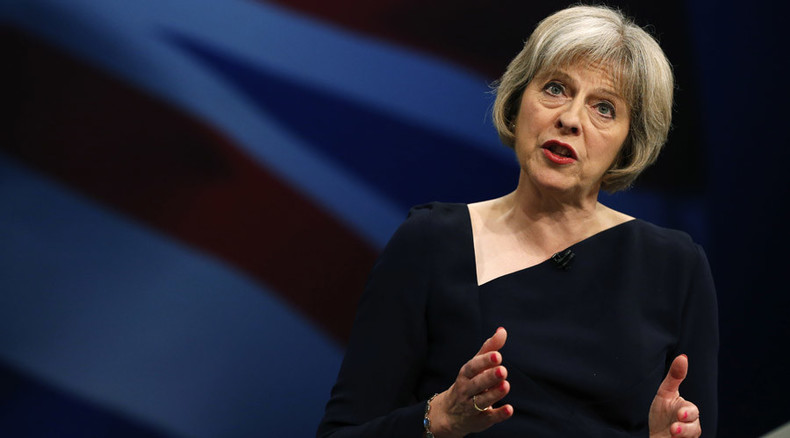 More than two thirds of Conservative Party members would vote for Britain to leave the European Union, a new poll by Conservative Home has revealed, with 71 percent of respondents indicating they back an autonomous UK. 
The results mark a significant rise on a similar survey taken last month, which saw 60 percent of respondents say they are more likely to vote leave than to remain. Conservative Home polled 761 party members for the survey.
A growing divide is emerging within the Conservative ranks as many senior figures agitate for a renegotiation of the terms of Britain's membership of the EU. Prime Minister David Cameron has promised to hold a nationwide in/out referendum before the end of 2017.
Chancellor George Osborne traveled to Germany on Monday to promote a renegotiation that works for "the benefit of all 28 member states."
In talks with German officials, including Finance Minister Wolfgang Schaueble, Osborne discuss ways to protect London's financial sector. Before the trip he said the British economy is at the "beating heart of Europe."
However, speaking to the BBC on Sunday, Home Secretary Theresa May did not rule out leading the campaign to leave the EU. UKIP leader Nigel Farage said he would be "delighted" if she agreed to do so.
A poll by pressure group Leave.EU showed the Home Secretary had the support of 22.2 percent of respondents, beating Farage who gained just 18.6 percent.
May said she is focused on a successful renegotiation, but declined to clarify whether she backs a Brexit.
"The government was elected on a mandate to actually renegotiate within Europe and that's what I'm doing," she said.
Her remarks come as 13 former ambassadors signed a letter to the Sunday Times branding Eurosceptics "naïve" for believing adequate trade agreements could be made quickly with the US or China.
The letter was arranged by former ambassador to the UN Lord Hannay of Chiswick and former ambassador to the US and the EU Lord Kerr of Kinlochard.
"We would need to negotiate up to 50 new separate agreements to replace those we now have through the EU.
"As a nation of 65 million people and 2 percent of world GDP, rather than a bloc of 500 million and 16 percent, our leverage would be much reduced," they wrote.
"It would be a long, complicated, uncertain process. To suggest otherwise is naïve at best and insincere at worst," the ambassadors added.