Radioactive honey found near nuclear power station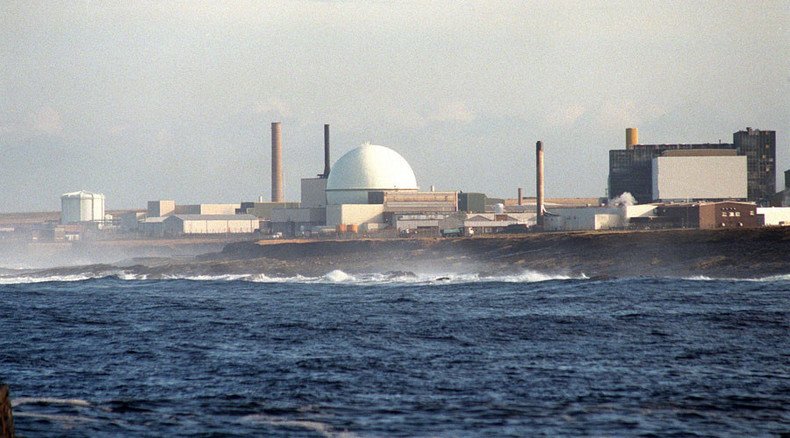 Honey contaminated with nuclear waste has been found near a disused power station in Scotland, scientists have confirmed, with samples of the product testing positive for "elevated" radioactivity.
The samples showed levels of radioactive caesium-137 that are 14 times higher than samples of honey from elsewhere in the UK, prompting scientists to call for an investigation into wider contamination at the site.
The plant, which closed in 1994, no longer produces nuclear energy. It is still in the process of being decommissioned, however.
Independent nuclear energy consultant John Large said bees are an important barometer of environmental health.
"Bees are key indicators of what is happening in the environment.
They forage in a three-mile radius around the hive and anything in the soil is drawn up into plants and into the nectar they collect.
"This reading is within the limit for human consumption, but caesium-137 should not be turning up in honey at all," he added.
The results are included in the government's Radioactivity In Food and the Environment report, published last week.
A spokesman for the Scottish Environment Protection Agency said the radiation level poses little danger.
"The concentration identified is low and is not a cause of concern for the public or the environment," they said.
However the contamination will cast a shadow over the government's renewed emphasis on nuclear power.
It was announced in October the UK had signed a deal worth £2 billion which will see the Chinese government invest in the Hinkley Point nuclear power station. The deal has been heralded as the beginning of a new collaboration between Britain and China on the construction of more nuclear power plants.
Speaking in Beijing at a joint news conference with China's Vice-Premier Ma Kai, Chancellor George Osborne expressed his delight at the new UK/Chinese deal.
"We want the UK to be China's best partner in the West. [This guarantee] paves the way for Chinese investment in UK nuclear [to help provide] secure, reliable, low carbon electricity for decades to come."
Energy Secretary Amber Rudd also told the BBC nuclear power is paramount for Britain's energy security.
"We want low-carbon electricity and if we're going to hit our ambitious [emissions reduction] targets then we have to have nuclear," she said.
One anonymous security official told the Times in October the Chinese deal poses a threat to national security.
"There is a big division between the money men and the security side," the security source said. "The Treasury is in the lead and it isn't listening to anyone — they see China as an opportunity, but we see the threat."
You can share this story on social media: