'Watered down' surveillance bill allows spies to hack smartphones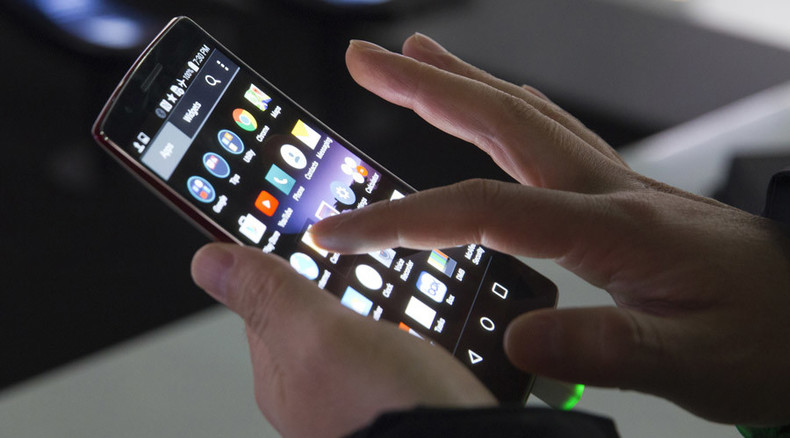 Ministers will introduce a 'watered down' surveillance bill in Parliament on Wednesday that may still hand police and intelligence agencies the power to hack mobile phones, tablets and computers without judicial oversight.
Home Secretary Theresa May insisted on Sunday the legislation will be weaker than initially tabled, as the Home Office has been forced to drop highly controversial plans to allow authorities full access to everyone's internet browsing history.
However critics branded May's "climb down" a public relations stunt designed to distract from the draconian measures likely to remain in the bill.
Speaking to the BBC Andrew Marr Show on Sunday, the Home Secretary said she had abandoned plans to give the security services powers to access people's browsing history and will "strictly" limit access to internet connection records.
The government will also drop plans to restrict or ban companies from encrypting material on the internet.
However police and spy agencies MI5, MI6 and GCHQ may still be given the explicit right to hack into smartphones and computers.
Security services can already access electronic devices by exploiting software security vulnerabilities, but the legal foundation for the practice is under scrutiny.
Liberty director Shami Chakrabarti criticized the Home Secretary's concessions as "frantic spinning."
"It's a traditional Home Office dance first to ask for the most outrageous, even impractical, powers, so that the smallest so-called 'concessions' seem more reasonable," the civil rights campaigner said.
"The frantic spinning distracts from the sleight of hand. Where is the judicial sign-off before our private communications can be collected, hacked and tapped? Where is the move back to targeted surveillance and away from the blanket collection of our private data?"
Judicial authorisation of police serious crime warrants is standard in most English speaking and European countries 2/4

— David Anderson (@terrorwatchdog) November 1, 2015
Civil liberties groups are concerned ministers want to retain the power to grant warrants for intrusive online spying by police and intelligence agents and are resisting calls to include judicial oversight.
In a report published in June, David Anderson QC, an independent reviewer of terrorism legislation, recommended judges should issue warrants for surveillance instead of ministers.
However the Home Office has refused to confirm whether the new bill will include judicial approval of applications by police and spy agencies to intercept communications.
May said on Sunday she spends "as long as is necessary" each day considering applications for warrants. The government currently approves 2,700 warrants a year to tap into the contents of messages.
Liberal Democrat peer Alex Carlile QC defended the government in an interview with BBC Radio 4's Today program. Carlile, who formerly reviewed terrorism legislation, insisted ministers are better placed to authorize warrants because they have a deep understanding of national security matters.
"I think it is a rather glib comment to say 'get the judges to authenticate everything,'" he said.
"Judges are, of course, very good quality men and women, [but] if judges are going to authenticate these issues, they have to learn about national security ... At the moment, there is a handful of judges who have real understanding of national security."
Carlile called for an end to the "demonization" of the security services, who are actually the "unsung heroes" of Britain.
"I think it's absurd to suggest that the police and the security services have a kind of casual desire to intrude on the privacy of the innocent," he added.