'Watershed moment': UK starts building new permanent navy base in Bahrain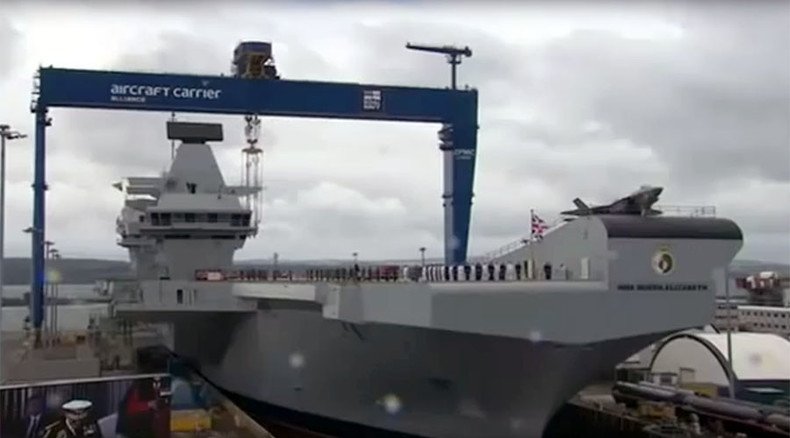 The UK has begun the construction of a new Royal Navy facility in Bahrain, which will become the first permanent British military base in the Middle East in over four decades. It is designed to assert influence over the Gulf and to fight extremist elements in the region.
The British Foreign Secretary, accompanied by navy personnel, attended the grand ceremony at Bahrain's Mina Salman Port, marking the beginning of construction works at the new Royal Navy base.
"The beginning of construction work at Mina Salman Port marks a watershed moment in the UK's commitment to the region," Philip Hammond said at the ceremony. "The presence of the Royal Navy in Bahrain is guaranteed into the future, ensuring Britain's sustained presence east of Suez."
Bahrain used to be Britain's primary naval stronghold in the Persian Gulf region. Starting from 1935 it hosted the Royal Navy's whole Middle Eastern command. For nearly four years, from 1967 until gaining formal independence from the UK in 1971, Bahrain was Britain's main regional naval base.
The declared primary aim of the base is to help battle the Islamic State and other jihadist and extremist groups present in the region, which Hammond called the "great challenge of our time."
"We in Britain, have recognised – perhaps later than we should have – that to prevail in that struggle, we have to tackle all forms of extremism, not just violent extremism," he said.
Hammond acknowledged that there is a link between non-violent extremism and violent extremism, saying that for decades UK tolerated multiculturalism in a way that eventually contributed to violent forms of extremism flourishing.
"We've been too tolerant of intolerance. Too anxious about causing offence instead of standing up for what is right and tackling head-on the radicalizers and the extremists peddling their messages of hatred and division," Hammond said.
The £15 million ($23 million) base is mainly funded by the Bahraini royal family and is expected to accommodate Britain's new Queen Elizabeth-class aircraft carriers and Type 45 destroyers.
You can share this story on social media: