UK unprepared for Syrian refugees, MPs warn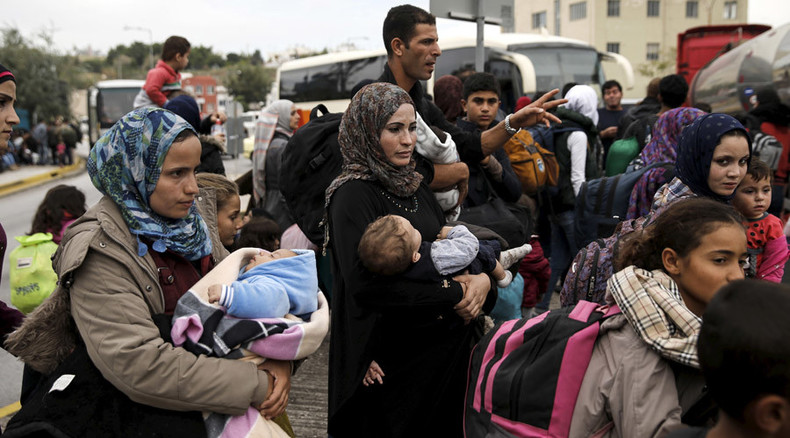 Britain is not yet prepared to accept the 20,000 Syrian refugees Prime Minister David Cameron pledged to resettle, an influential committee of MPs has warned.
The Home Affairs Select Committee (HASC) cast doubt on the country's readiness for the arrival of 4,000 refugees per year over the course of this Parliament.
MPs called on the government to allow British families to open their homes to refugees, adding that housing is likely to be "one of the most difficult issues."
The HASC also criticized minister for not releasing official data on how many refugees have already arrived in the country.
Committee chair Keith Vaz warned Britain is ill-prepared to meet Cameron's pledge to resettle 20,000 Syrian refugees by 2020.
"In the last 10 years, the highest number of refugees resettled in the UK in any one year is 1,039 in 2012. The pledge to resettle 4,000 a year is the equivalent of 333 people a month, almost 400 percent more than the highest recorded figure.
"This is a huge change in the scale of refugee resettlement undertaken by the UK and we are concerned about our real level of preparedness and ability to increase capacity to manage such numbers at short notice.
"The government's continual refusal to tell the Committee how many Syrian refugees have arrived undermines Parliament's ability to scrutinize progress," he added.
Cameron promised to resettle 4,000 Syrian refugees per year over the next five years following a public outcry over the summer, as the refugee crisis hit the headlines.
However, Vaz foresees that housing the new intake of refugees would prove problematic.
"This summer, the refugee crisis reached an unimaginable scale. The generosity of the British public in offers of assistance and even space in their homes has not been accepted by Ministers. This should be reconsidered," he said.
"Housing is likely to be one of the most difficult issues and it may be that, properly organized and supported, offers of private accommodation will be a helpful, viable and perhaps essential part of the solution," he added.
Richard Harrington, the minister responsible for Syrian refugees, admitted careful planning would be necessary to meet the PM's target.
"The scale of the expansion needs careful planning to ensure we get it right, that is why we are continuing to work closely with the UNHCR, local government associations, NGOs and partner organizations in order to resettle 20,000 people by the end of this parliament," he said.