UK police want to spy on public's web browsing history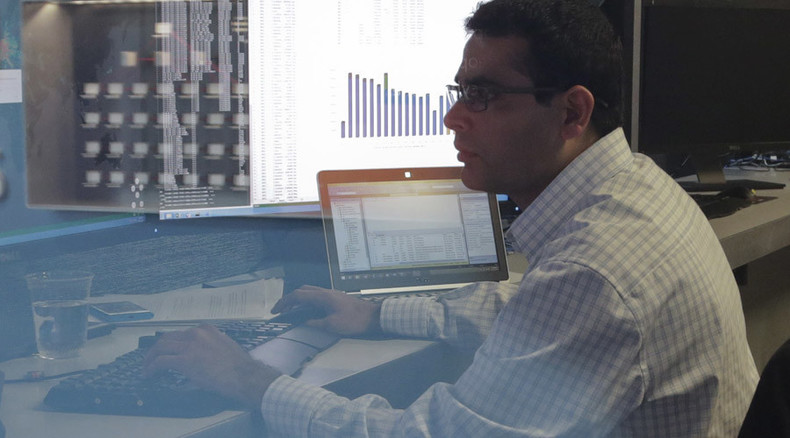 Police are fighting for new powers to access the internet browsing history of all computers in the UK ahead of a new surveillance bill scheduled for debate in parliament next week, it emerged on Thursday night.
Forces around the UK have lobbied the government to force telecommunication firms and internet service providers (ISPs) to retain their customers' web browsing history for 12 months so officers can use the data for criminal investigations when required.
However, before police can access this information, judicial approval would be needed.
Senior officers say they need the powers to catch more criminals operating online, adding traditional methods of surveillance are "becoming more limited."
The news comes before Home Secretary Theresa May introduces the new surveillance bill in the House of Commons on Wednesday.
According to the Times, a final decision on whether these plans will be included in the bill is not expected until just before publication.
'We want to police by consent'
Gloucestershire Police says it wants to ensure privacy safeguards are in place, and accepts it is "far too intrusive" for officers to access browsing history without a judicial warrant.
"We want to police by consent, and we want to ensure that privacy safeguards are in place," the force's Assistant Chief Constable Richard Berry told the Guardian.
"But we need to balance this with the needs of the vulnerable and the victims.
"We essentially need the 'who, where, when and what' of any communication – who initiated it, where were they and when did it happen. And a little bit of the 'what', were they on Facebook, or a banking site, or an illegal child-abuse image-sharing website?
"Five years ago, [a suspect] could have physically walked into a bank and carried out a transaction. We could have put a surveillance team on that but now, most of it is done online. We just want to know about the visit."
'We need to tackle online crimes'
Agreeing with Berry's comments, May previously told the Commons authorities need more powers to do their jobs effectively.
"I've said many times before that it is not possible to debate the balance between privacy and security, including the rights and wrongs of intrusive powers and the oversight arrangements that govern them without also considering the threats that we face as a country," she said.
"They include not just terrorism from overseas and home-grown in the UK, but also industrial, military and state espionage.
"They include not just organized criminality, but also the proliferation of once physical crimes online, such as child sexual exploitation. And the technological challenges that that brings."
'No need to retain such data'
Opponents have criticized the attack on privacy.
Opposing the bill, Conservative MP David Davis said it is "extraordinary" that police would ask for such powers.
"They are overreaching and there is no proven need to retain such data for a year," he told the Times.
A recent YouGov Poll for Big Brother Watch found almost three-quarters of people do not trust the data will be kept secure.
Previously, an attempt to change the law over communications data, labeled the "snooper's charters" by critics, was halted by the Liberal Democrats under the coalition government over privacy concerns.
The home secretary will resurrect these changes on Wednesday with the potential backing of a Conservative majority in parliament.