MI6 posts job ad on Mumsnet to attract more female spies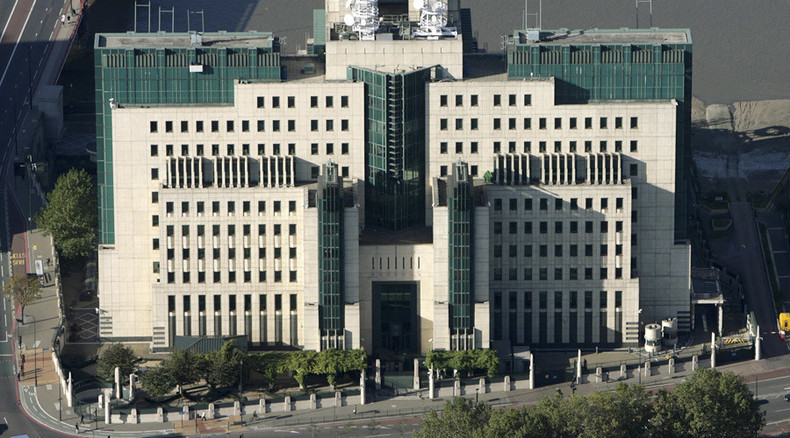 British spy agency MI6 has placed a job advertisement on parenting website Mumsnet in an effort to recruit more female spies.
Since the ad was first posted on the UK's largest parenting advice site last week, it has been shared widely on social media.
In the job advert for Intelligence Officers, MI6 claims it wants to promote the "human side" of global intelligence.
"Joining MI6 as an Intelligence Officer is your opportunity to follow a unique career in a world that's all about people," the advert says.
"Because we bring a very human approach to gathering secret overseas intelligence, our work is all about people," it adds.
It also stresses the agency is looking for someone with strong life skills, not just academic qualifications.
"This is a place where qualities like creativity, insight, curiosity, empathy and intuition are valued just as highly as intellectual ability and analytical, logical thinking."
The job, which is only open to British citizens aged 21 and over, is based at the agency's London office. However, the post says the successful candidate could be sent overseas to work for a short period of time.
MI6 also advertised jobs for software and technology specialists who will be offered a "competitive wage."
Candidates applying for these roles have been warned they must not discuss their application with anyone other than a close family member.
'Do more to recruit females as spies'
This job was posted on Mumsnet seven months after senior MPs urged UK intelligence to "do more" to recruit middle-aged women and mothers as spies.
In a report published in March, the Intelligence and Security Committee (ISC) said women are an "untapped recruitment pool" for MI5, MI6 and GCHQ.
It found that more than half of the civil service is made up of women, while accounting for a mere 37 percent of intelligence staff.
Labour MP Hazel Blears, who led the report, said women should not be limited to certain jobs.
"I personally want women to be attracted to a career in intelligence and to feel there is the prospect of real advancement," she told the BBC in March.
"We need to keep using women's skills and experience."
Speaking anonymously to the Daily Mail, an M16 officer said women make better spies as they "appear less threatening."
Mumsnet said the first job post MI6 advertised on its website in May receive more applications than any other job.
"Being MI6 they didn't tell us whether they successfully hired from us. But they have put up three more ads so you imagine they got a good response," Mumsnet Chief Executive Justine Roberts told the Evening Standard.