Varoufakis mocks Murdoch media's 'troika-loyal' expenses hit-piece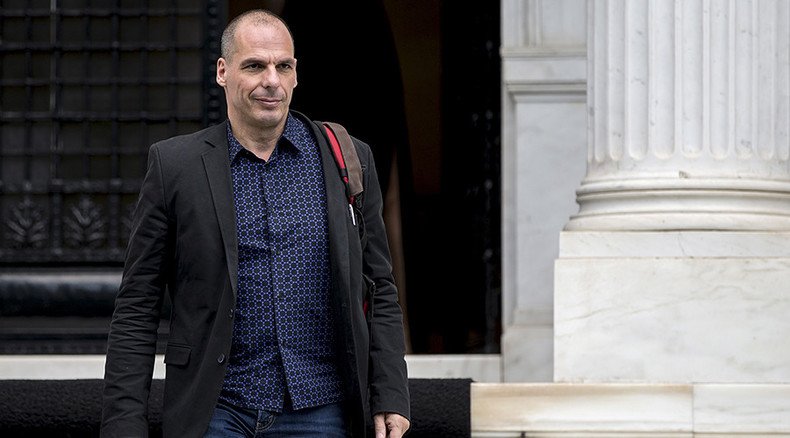 Rock star politician and ex-Greek Finance Minister Yanis Varoufakis has brushed off accusations by the Times of London that he is raking in cash for speaking engagements by publishing his expenses.
On Tuesday, the paper published a piece claiming Varoufakis was merely moonlighting as a "libertarian Marxist," while in fact acting like a "highly-paid capitalist," raking in six-figure fees for his speaking engagements.
The paper, the UK flagship of media baron Rupert Murdoch's global empire, cited an email published by the Athens-based tabloid Proto Thema, which is known for bundling soft-porn DVDs with its print edition.
The Times claimed it "purportedly showed an agent of the London Speaker Bureau, which manages Mr Varoufakis, citing $60,000 as the standard fee for engagements outside Europe."
The Times claims Varoufakis has refused to comment on the issue, which has gone viral in Greece.
On Wednesday, however, the motor-bike riding economics professor published his expenses on his blog and announced he had done so on Twitter with a Varoufakis-esque flourish.
He wrote in the blog post that "some Greek media outlets which have an impeccable record of defamation," who had slandered him as a minister, had decided to embark on "a fresh campaign of vilification," the purpose of which was to cast his "recent efforts, and travels, as part of a self-enrichment drive."
Varoufakis continued with a personal message to what he called the "the troika-loyal media, in Greece and at large."
"Your continued efforts to vilify me constitute a great gift for which I am thankful to you.
"They confirm the extent to which you are still threatened by the Athens Spring and that your loathing of the hope it spread around the world is undying," he added.
You can share this story on social media: