'Victorian' diseases rise as Tories fail to tackle food poverty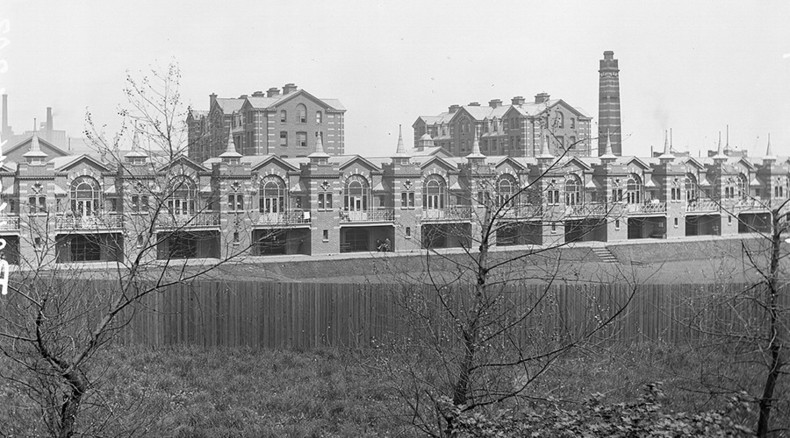 Cases of malnutrition and other diseases prevalent during the Victorian era are once again on the rise in England as campaigners criticize the government for failing to address the growing number of families experiencing food poverty.
Statistics released by the National Health Service (NHS) show that between August 2014 and July 2015, 7,366 people were admitted to hospital with malnutrition, a rise of nearly 2,500 on the 4,883 reported between 2010 and 2011.
Other diseases which plagued Victorian society, including scurvy, cholera and whooping cough, have all become increasingly common since 2010.
However, cases of other diseases from the same era, such as tuberculosis, typhoid and rickets, have fallen.
Chris Mould, chairman of the Trussell Trust, which runs food banks across the country, said rising levels of poverty have led to poor nutrition.
"[We see] tens of thousands of people who have been going hungry, missing meals and cutting back on the quality of the food they buy."
"We meet families from across the UK struggling to put enough food on the table and, at the extreme end, you get people who are malnourished," he said.
"We often see parents who are going without food so that they can feed their children, and these parents often struggle to afford enough nutritious food for their children, too. We don't think anyone should have to go hungry in the UK, which is why we're working to engage the public, other charities and politicians across parties to find solutions to the underlying causes of food poverty," he added.
His remarks come as a year-long inquiry concluded the government has no coherent strategy on reducing the UK's levels of food poverty.
The report, published by the Fabian Commission on Food and Poverty on Wednesday, claims Prime Minister David Cameron does not have a workable long-term plan to stop people relying on food banks to eat.
The organization also recommends the government take into account inflation levels and the price of food so that benefit payments more accurately reflect the cost of living.
Chair of the commission Geoff Tansey said there is no government plan to tackle food poverty.
"David Cameron has made an admirable commitment to tackling poverty," he said.
"But for food – people's most basic need – he currently has no means of achieving this aim and no plan to deliver a reduction in food banks, let alone tackle the other links between food and poverty.
"The commission has even found that the government has no count of the number of people who currently lack secure access to nutritious, affordable food."