House of Lords powers curbed after Osborne's tax credit humiliation
Published time: 28 Oct, 2015 11:10
Edited time: 28 Oct, 2015 11:25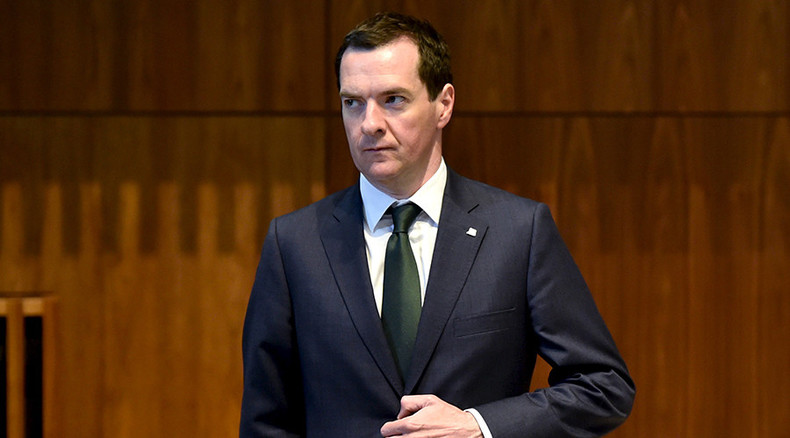 Prime Minister David Cameron has sprung to action in an attempt to curb the powers of the House of Lords following the humiliating defeat on Monday which saw the unelected chamber block plans to introduce £4.4 billion of tax credit cuts.
On Tuesday Cameron revealed he had appointed Lord Strathclyde to find ways to ensure that Members of Parliament had a "decisive role" in creating laws and would not be blocked by the Lords.
The swift action stands in marked contrast with Cameron's earlier remarks about the upper house. Before the general election he said reforming the Lords was "not a priority."
Peers voted on Monday to block the introduction of £4.4 billion (US$6.7 billion) worth of cuts to tax credits over fears the move would leave the poorest families substantially worse off.
Analysis of the cuts found that 67 percent of tax credit recipients would be worse off if the measures were brought in immediately.
In the House of Commons on Tuesday, Chancellor George Osborne announced he would reveal new plans to tax credit cuts in the Autumn Statement, with a particular focus on the effects the cuts would have on poor families.
The government also narrowly avoided a second defeat in the House of Lords on Tuesday over reforms to the electoral register.
Plans to overhaul the current system, which sees each household register the number of voters in the dwelling, with an individual registration system was passed in the Lords by just 11 votes.
Downing Street has accused the Lords of causing a constitutional crisis and promised a "rapid review" of the relationship between the Commons and the Lords.
"The government is setting up a review to examine how to protect the ability of elected governments to secure their business in Parliament," A Number 10 spokesperson said.
"The review would consider in particular how to secure the decisive role of the elected House of Commons in relation to (i) its primacy on financial matters; and (ii) secondary legislation," the spokesperson added.
But Shadow Lords Leader Baroness Smith called the review a "massive over-reaction," adding that the Prime Minister "clearly resents any challenge or meaningful scrutiny."
"The House of Lords rejected George Osborne's tax credit cuts and said he should think again.
"If this is a further attempt to try to bully Lords, the government underestimates how seriously peers of all parties and none take their constitutional responsibilities.
"We would welcome a serious review of the House and have already called for a constitutional convention. But any review should be in the public interest and not for narrow partisan benefit," she said.