Anthrax infection found in Wiltshire cow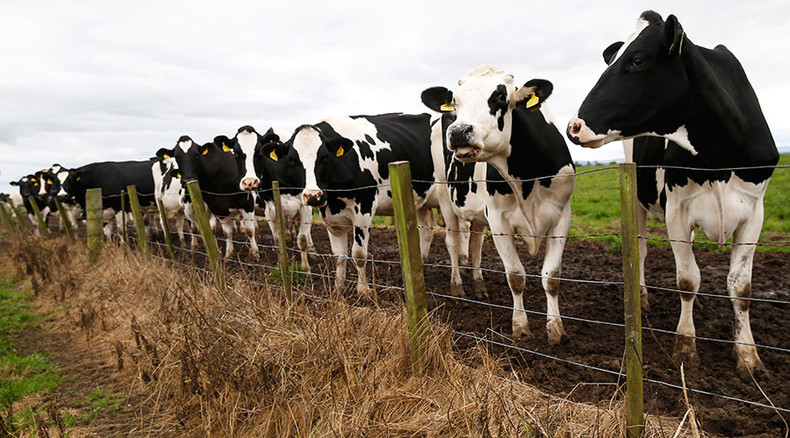 The first case of anthrax since 2006 has been found in a cow in Wiltshire, Public Health England (PHE) confirmed on Tuesday. Officials said the case was discovered after the death of a cow last week at a farm in Westbury.
The farm has been placed under strict restrictions and the cow in question has been incinerated, the health body said. They also confirmed that no cattle from the same field as the cow had entered the food production chain.

Mike Wade, Deputy Director of the South West for PHE, said the risk of transmitting the infection is "very low." He added that PHE is working to gain as much information about the risk to humans as possible.

Wiltshire County Council also said they were committed to working with other organizations across the country to minimize the risk. The council said "swift action" had already been taken at the scene.

A government spokesperson confirmed that "no other animals have been affected."
"We know any risk is low; however, as you would expect, we are taking this very seriously and will be doing everything in our power to support the national and local experts to keep Wiltshire safe" the spokesperson added.

Anthrax is caused by the bacterium Bacillius Anthacis and most commonly affects herbivorous animals.

It is rarely contracted by humans. If humans do contract the disease it can result in respiratory collapse, skin irritation and if left untreated, death.

The last time animals in the UK were found to be infected was in South Wales in 2006, when two cows succumbed to the disease. Prior to that infection, no cases had been discovered since 2002.
There have been no cases of a human contracting anthrax in the world since 2008.

Anthrax is a highly resilient bug that can survive harsh conditions and its spores are fatal to humans if inhaled.

Its spores have been used to create biological weapons by at least five countries including Britain and the US.

It was revealed in June that the Pentagon had accidentally shipped samples of anthrax to the UK and a base in South Korea, as well as nine other US states.
You can share this story on social media: