Muslim group severs ties with police, citing inaction amid surge in Islamophobic attacks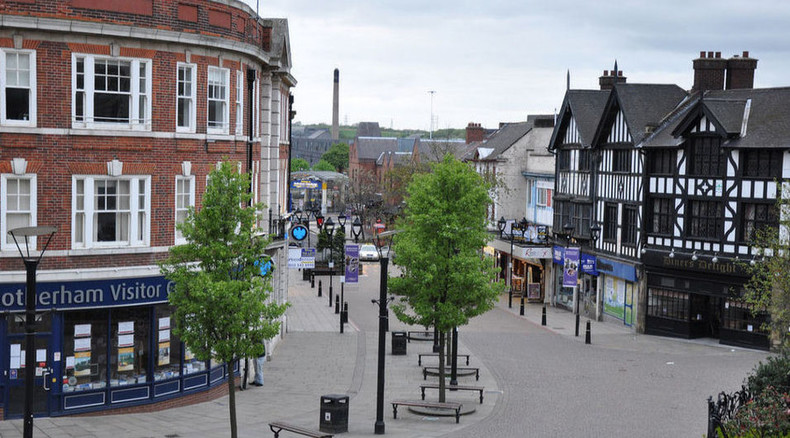 A group of Muslims in Rotherham, a town at the center of a historical child sex abuse scandal, are formally boycotting South Yorkshire Police over claims the force has not done enough to prevent Islamophobic behavior in the area.
The ongoing investigations into the sex abuse ring, which saw the systematic abuse of more than 1,400 children as young as 12 from 1997 to 2013, have left tensions in the community and seen incidents of Islamophobia on the rise, the British Muslim Youth wrote in a statement on Sunday.

"Islamophobia is at unprecedented levels in Rotherham. According to figures collated by Tell MAMA, which records anti-Muslim hate crimes, there have been 27 attacks in Rotherham reported to them alone, in the last 12 months," BMY said.

"This equates to more than two reports a month. Considering that Rotherham is a relatively small town, there is a real over-representation of hate crimes against Muslims in the town," the statement said.
In 2010, five men of Pakistani origin were found guilty of sexual offenses, but since their conviction it has been revealed that members of the South Yorkshire Police are under investigation for failing to investigate incidents of child sex abuse for fears they would be branded "racist."

The BMY states that the police's fears of being labeled racist are "pernicious lies" designed to "scapegoat" the Muslim community.

"South Yorkshire Police have piggybacked on this hostile environment towards the Muslim community by deflecting the attention of their own failures by scapegoating us. They have peddled a pernicious lie that: historically they failed to act [on] allegations of CSE [Child Sexual Exploitation], because they were afraid of being branded 'racist,'" the BMY said.

"This is a grotesque rewriting of history; something that we will no longer sit back and allow to take seed. South Yorkshire Police say one thing when speaking to a Muslim audience, yet when speaking to a different audience, the Muslim community is simply cannon fodder."
In September, Police Commissioner Alan Billings called on the Independent Police Complaints Commission to release their decision on the 100 allegations of misconduct currently under investigation.

He said both accused officers and victims were "in limbo" until the decisions were made.

The BMY wrote that the South Yorkshire Police must "own up to their failures" before they "cause irreparable damage."

"We will not be treated as criminals any longer, nor will we be held responsible for acts of personal [self-defense]."

The group added that individuals' protection from the force would not be compromised, but that the group would no longer work with police.

"If South Yorkshire Police cannot adequately protect and serve the Muslim residents of Rotherham, then moving forward we will take all the necessary action to protect ourselves within the confines of the law, whilst maintaining a process of disengagement and non-communication with South Yorkshire Police," the group said.