'I feel so alone': 95-yo man invited to radio show after touching call about ailing wife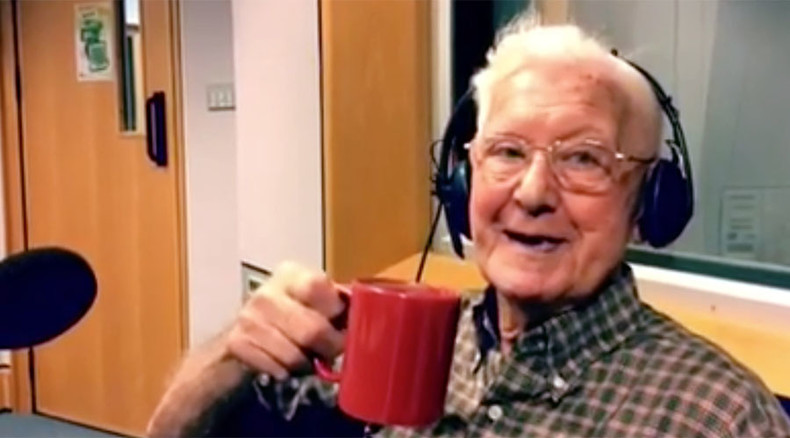 A 95-year old who was feeling lonely because he missed his ailing wife, made a moving call to BBC Radio Solent host Alex Dyke and ended up in the studio. The story resonated with thousands of listeners and went viral on social media.
Bill Palmer, from Southampton, married his wife Sheila, 85, on June 2 of last year. They had been friends for 30 years and Bill had taken over as her caregiver after her husband died.
Eventually they fell in love and decided to tie the knot. Some time later, Sheila took a fall and is now in a nursing home battling with dementia and colitis. Despite visiting her every day, he said: "Every day is hell. I feel so alone".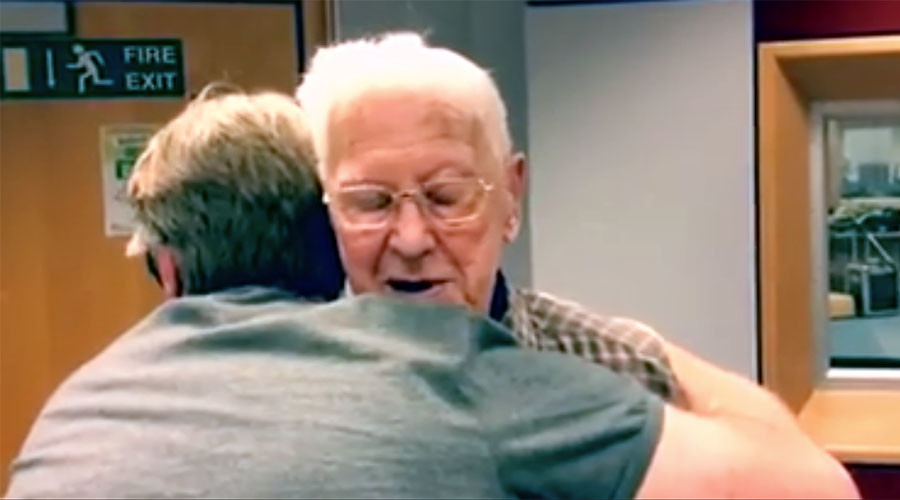 "She is so happy when I'm with her," said Bill struggling with tears.
Bill's son checks on him every night. The old man is not willing to move out since his home "has got so many memories."
Bill phoned BBC Radio Solent. He was upset, lonely and missing his wife.Alex decided to invite him in.We sent a cab to pick him up, have a listen to what happened next.

Posted by BBC Radio Solent on 21 октября 2015 г.
Bill spends most of his nights in front of the TV or listening to the radio. He's got a lot of friends, but when you're old, people don't visit, he said during the phone call.
"That's life," he explained.
Feeling sorry for the old man, Alex Dyke decided to do everything he could to make Bill feel at least a little better. He sent a cab for Bill and invited him over to have his favorite milky coffee and crème cakes, and to listen to the music of his choice.
Touched by Bill's heartbreaking story, listeners called the studio saying that he was very brave and offering support and help.
The recording of Bill's call was posted on Facebook and has been listened to more than 200,000 times and counting. A commenter even offered Bill a place at the table for Christmas dinner.
@BBCRadioSolent Please invite him back weekly (or daily!) He is lovely, so very kind, and loneliness can be unbearable.

— Stacy ☕ (@TeacherStacyH) October 22, 2015
Bill's story "touched the hearts of thousands of listeners," Alex Dyke said afterwards, adding that it was the "nicest moment in 30 years of broadcasting."
You can share this story on social media: