Cameron must publish findings on suicides linked to benefit cuts – SNP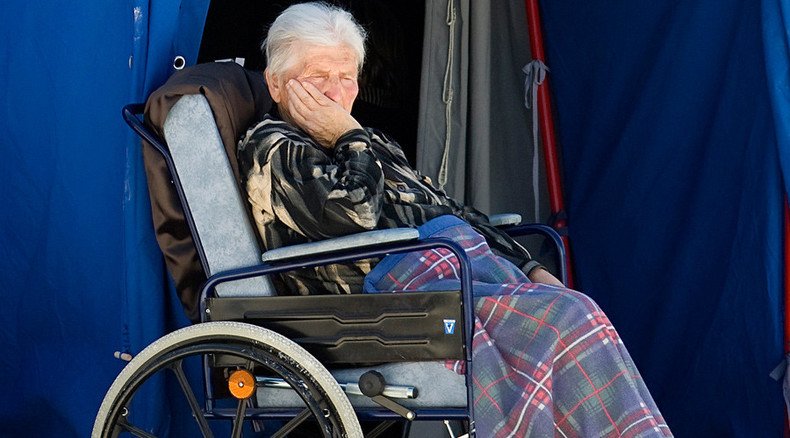 The Scottish National Party's Westminster leader, Angus Robertson, has called on Prime Minister David Cameron to publish the conclusions of investigations into the suicides of 60 people who had their benefits reduced or stopped.
During prime minister's questions (PMQs) in Parliament on Wednesday, Robertson said Cameron has "questions to answer."
"The Department for Work and Pensions has undertaken 60 investigations into suicides that have occurred after benefits were withdrawn or reduced, but has so far refused to publish what it has learnt," he said.
"The prime minister cannot ignore the coroner's warning that there is a risk of further deaths," Robertson added.
He also raised the case of Michael O'Sullivan, a 60-year-old disabled man from north London who committed suicide in 2013 after being wrongly found "fit for work" in an assessment.
The father-of-two had his benefits revoked, despite producing three separate doctors' reports showing that he suffered from depression and agoraphobia.
In September, a coroner ruled that O'Sullivan's death was triggered by anxiety caused by his experience with the Work Capability Assessment (WCA) process.
In response to Robertson's questioning, Cameron said: "Suicide is always a tragic and complex issue, we should take these matters incredibly seriously, I'll look very carefully at the specific question he asked about publication, but we have changed the work capability assessment to lead to significant improvements following a number of independent reviews."
'Halt work assessments immediately'
O'Sullivan's daughter Anne-Marie has called on the government to "halt WCA immediately."
"This assessment process is broken and unsafe and I urge the government to halt the WCA immediately until a more transparent and fairer system can be found," she told The Guardian.
"In my opinion, there is a risk that future deaths will occur unless action is taken.
"Despite the DWP admitting to 'regrettable mistakes,' our understanding is that the WCA system is still unsafe, so why have ministers taken no action, more than two years after dad died?
"These people have to be held accountable. I'd like them to apologize, not to me or my brother but to my mum for what they put her through.
"I want them to stop this treatment of vulnerable people. It's brutal treatment. I don't want another family to lose a loved one the way we have, to go through the suffering we have."
'Assessments taking peoples lives'
Disability rights group Black Triangle said O'Sullivan's case is the first to prove WCA is driving vulnerable people to suicide.
"This is the first irrefutable finding from the judiciary that the WCA regime is taking people's lives," its spokesperson told The Independent.
The Department for Work and Pensions (DWP) said suicide is a "tragic and complex issue and we take these matters extremely seriously."
"Following reforms to the work capability assessment, which was introduced in 2008, people are getting more tailored support to return to work instead of being written off on long term sickness benefits as happened too often in the past," a DWP spokesman said.
The Work Capability Assessment is designed to determine whether disabled welfare claimants or those suffering from illnesses are entitled to out-of-work benefits.
Campaigners have described the assessment as "lethal."
In 2013, a judge ruled the tests unfair on people with mental health problems.
You can share this story on social media: