CAGE clashes with Charity Commission at High Court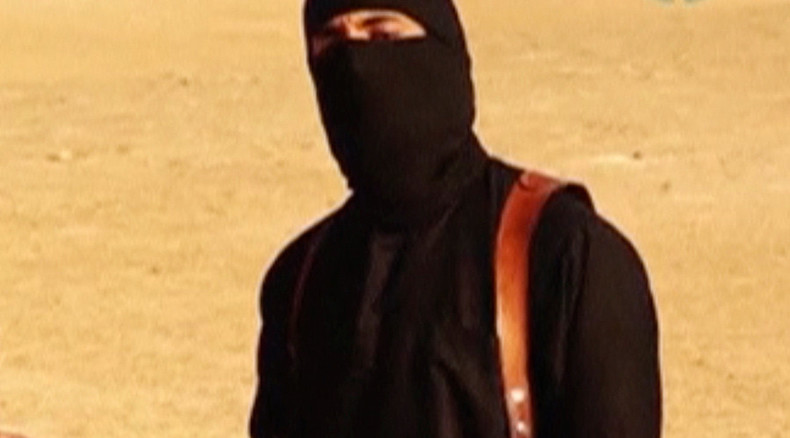 The right of the Charity Commission to remove funding from groups seen to be funding or acting as "apologists for terror" is in question as a legal challenge from CAGE, which made contact with Islamic State executioner Jihadi John, reaches the High Court.
CAGE, which was set up as by British former Guantanamo detainee Moazzam Begg, attempts to provide a dialogue with individuals vulnerable to extremism or who may be at risk of radicalization.
They had been in contact with Mohammed Emwazi, the man revealed to be Jihadi John, before he fled to Syria to join the extremists.
CAGE has brought judicial review proceedings to the High Court after the charity watchdog decided to seek assurance from the Joseph Rowntree Foundation and the Roddick Foundation that they would no longer fund the organization.
The decision came after CAGE gave a press conference in February in which a spokesman called Emwazi a "beautiful young man" and hinted that he may have been radicalized after interaction with the British security services.
While the organization admits it made mistakes during the identification of Emwazi, it continues to challenge the Charity Commission. The group says the decision to interfere in funding was beyond the Commission's remit.
There have been concerns that the case could force the Commission into a corner in future cases, meaning they are forced to speak to lawyers before raising concerns with charities.
A spokesperson for the Commission defended its activities.
"CAGE is not a charity and has never been a charity but it has been funded by charities," he said.
"Given the public statements made by representatives of CAGE in February about Mohammed Emwazi – 'Jihadi John' and the public outrage and concern these comments generated, we sought information and assurances from charities which had funded or been connected with CAGE."
The spokesman added: "We secured assurances that they were not funding CAGE and in the current circumstances had no future intention of doing so."
He added that they had acted to maintain public trust.
"Our aim was to protect the public trust and confidence in charity and to ensure that the trustees of the charities concerned were complying with their legal duties.
The spokesman added: "The Commission is confident that the court will find we acted within our powers. The court has already dismissed two claims by CAGE that the Commission breached its human rights and did not act fairly.
"We believe we used our powers appropriately and that the court, and the public, will agree."
CAGE Director Dr Adnan Siddiqui said that despite making mistakes, the organization would continue its anti-extremism work.
"CAGE will continue to make a contribution to the wider interests of the UK and beyond, despite being hindered by a small section of ideologues operating around Whitehall who still fail to accept that independent Muslim opinion is now part and parcel of our civil society," he said.