Saudi blogger and British grandfather spared extreme punishments, Hammond hints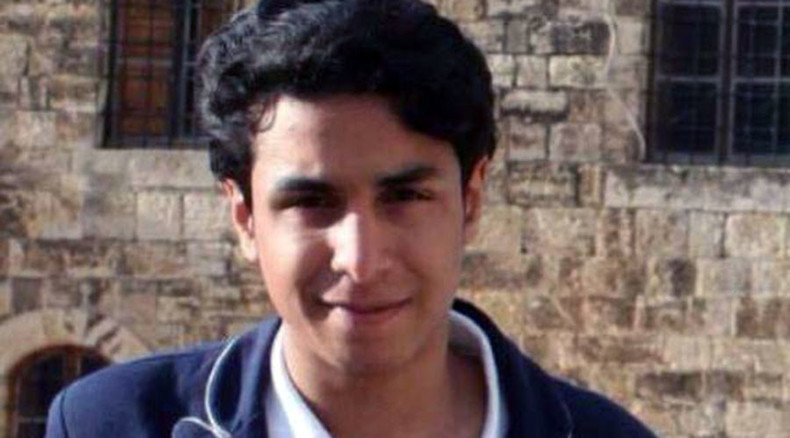 Grandfather Karl Andree and dissident blogger Ali Mohammed al-Nimr are unlikely to face harsh punishments decreed by Saudi Arabia, Foreign Secretary Philip Hammond has hinted.
Speaking in the House of Commons on Tuesday, Hammond said he did not expect either of the prisoners to receive the extreme punishments handed down by Saudi courts.
Al-Nimr was sentenced to death by beheading for dissident activities when he was just 16 years old. Andree was caught with homemade wine while in Saudi Arabia.
"I do not expect Mr Andree to receive the lashings that he has been sentenced to, and I do not expect Mr al-Nimr to be executed," Hammond replied, when asked about the two cases.
He called the results a success for British diplomacy.
"As I've said on many occasions previously, when I've been asked to comment on these judicial matters in Saudi Arabia in the House, our judgment is that we achieve most by speaking privately and regularly to our Saudi interlocutors."
Last week it was feared that al-Nimr would be beheaded imminently after it was reported he had been put into solitary confinement and had all calls and visits canceled.
Advocacy groups Amnesty International and Reprieve have campaigned for his release. They believe al-Nimr was tortured and forced to sign a false confession that was later relied upon in court to convict him.
Andree, a 74-year-old British citizen, had lived in Saudi Arabia for 25 years at the time of his arrest. He was jailed for a year for the possession of homemade wine.
The grandfather's case made national news after he was sentenced to 350 lashes.
A petition signed by thousands of people calling for intervention in Saudi Arabia prompted Prime Minister David Cameron to write to King Salman asking for leniency in the punishments.
Downing Street said Andree's case was "extremely concerning" after his family said he would not survive the 350 lashes.
Newly elected Labour leader Jeremy Corbyn has also spoken out against the UK's links with Saudi Arabia and urged Cameron to step in personally to stop al-Nimr's execution.
Britain has chosen to scrap a £5.9 million prison contract with Saudi Arabia after Corbyn and thousands of campaigners called for the investment in a country with historic human rights abuses to be withdrawn.