New 'Plume Air' app helps Londoners dodge pollution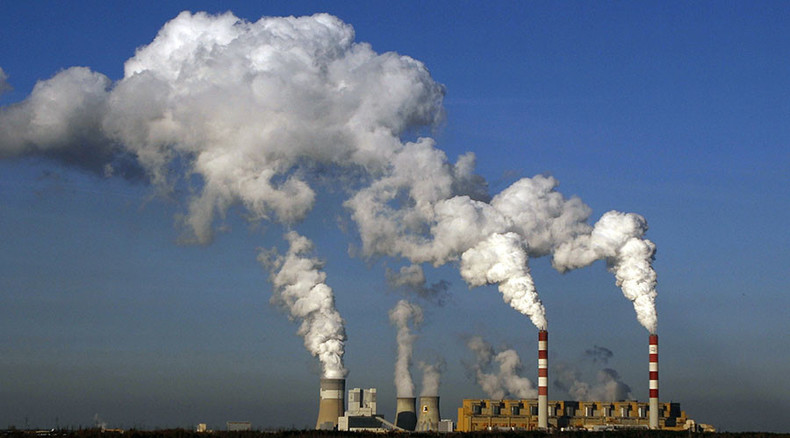 A new pollution-forecasting app which tells its users when to stay indoors to avoid inhaling toxic fumes has been downloaded by over 3,000 Londoners.
The Plume Air Report app, which is designed to make people "breathe better," was first launched in France to beat high pollution levels. However, it is now available in over 150 cities including London and New York.
It uses hourly data from sensors around London to monitor levels of nitrogen dioxide and carbon monoxide. This helps to forecast accurate air quality levels throughout the day.
The forecasting app ranks air quality levels from "fresh" to "extreme pollution" and alerts users who are at high risk of inhaling toxic fumes with a red warning.
Additional tailored advice is also offered to cyclists, runners, parents and those planning to eat outdoors.
The app's founder Romain Lancombe said the Plume Air Report will reduce the impact pollution has on its users' health.
"What we've built is digital tools to help people breathe better, by informing them on what it is that they're breathing," Lancombe said during a speech at Google.
"This means that we can put a pollution forecast in the hands of everyone.
"So you know if the air is fresh, if it's moderately polluted or if it's highly polluted in order to avoid the higher pollution peaks and when to go running for example.
"If you follow these recommendations you will be able to reduce the overall impact of pollution on your health.
"Our goal is to help you breathe better by bringing you information on how to avoid pollution."
According to a King's College London study, 9,400 people die every year in London due to long-term exposure to air pollution.
In 2014, the capital's Mayor Boris Johnson came under criticism after further research showed Oxford Street had the worst nitrogen dioxide levels in the world because of its high concentration of diesel buses.
Speaking at the CityLab 2015 Summit on Monday, the Deputy Mayor for Transport Isabel Dedring said: "Everybody should get a lot more exercised about air pollution than they do, because it does have very obvious and immediate health impacts.
"We did a study showing 4,300 people in London are dying prematurely because of air pollution.
"Now the level is probably three times higher than that because of other materials we hadn't taken into account."